The inclusive learning department at Suffolk New College has received an award from Suffolk County Council.
Earlier this year, the College teamed up with Jess Walker from the SEND Young Persons Network (YPN).

This organisation (SEND YPN) gives young people the chance to have their say and help shape the services and support that is provided in Suffolk for children and young people who have special educational needs and disabilities.

The partnership saw students from the college give their views to SEND YPN and come up with suggestions that will help local facilities become more accessible and inclusive.
Learners from the College also held the mirror up to Suffolk Rural.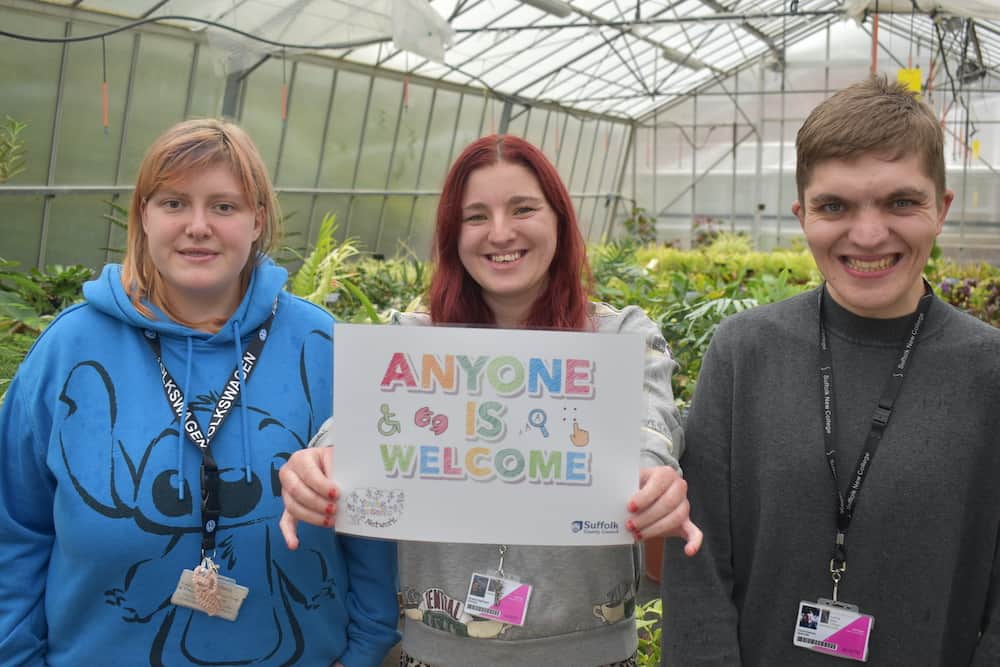 After research and reflection, SEND YPN awarded community organisations who they felt had gone out of their way to become more inclusive by giving them an 'Anyone is Welcome' award – and Suffolk Rural was one of a number of local businesses to receive this accolade.
This initiative was promoted during a campaign called Suffolk Inclusion Week.

Melanie Palmer is the curriculum co-ordinator for inclusive learning at Suffolk Rural.
Melanie said: "It's really exciting as it shows that the young people who are with us feel included.
"When we were notified that we received an 'Anyone is Welcome' award, we felt very proud of all our learners and staff.

"It's been empowering for our students to be involved in this and we are looking forward to working on more projects with the local council and SEND YPN, where we will continue our mission of ensuring that Suffolk is the most inclusive county in the country."