Application Terms & Conditions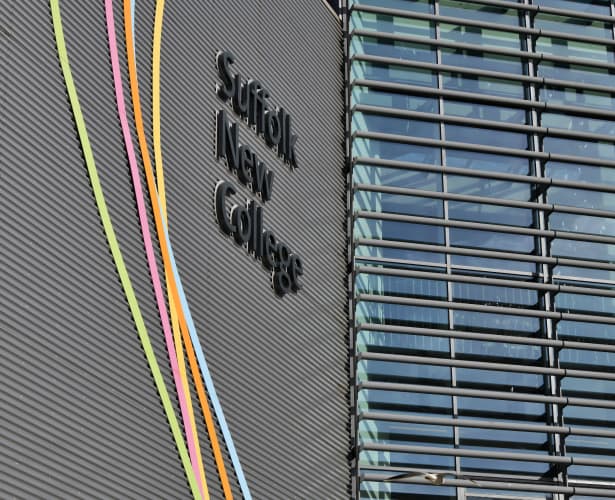 1. Applications
1.1 The offer we make to you is subject to you satisfying the academic and other requirements for admission prescribed by the College's relevant school of studies in the offer. The offer will be unconditional place at the College meeting the conditions set by the College. If you have not fulfilled the conditions of your offer before the start of the course, we reserve the right to withdraw the offer.
1.2 We may withdraw or amend any offer or revoke your subsequent registration as a student of the College, without liability to you, if we discover that your application contains material inaccuracies or fraudulent information or if you are found to have omitted key information from your application.
1.3 Your admission to the College is subject to you complying with the terms of the contract. At our request, you will provide satisfactory evidence of your qualifications (including English language qualifications if required) before admission. Failure to provide such evidence to our reasonable satisfaction will result in the termination of your offer, the revocation of your registration as a student of the College and/or the termination of the contract. We will verify the authenticity of documentation required to evidence your qualifications prior to admission as appropriate.
1.4 We shall deliver your course with reasonable care and skill and in accordance with the description applied to it in the prospectus and we shall explain the academic requirements for the course to you.
1.5 You agree to fulfil all the academic requirements of your course in accordance with the terms of the contract including, without limitation, submission of course work and other assignments, attendance at examinations and attendance at lectures, seminars and any other such teaching forums provided by us.
2. Course fees and other costs
2.1 Your course fees are dictated by your fee status. Details of your fee status, your course fees and information in relation to how to pay for your course, can be found in our Tuition Fee Policy.
2.2 If you fail to pay your course fees and other related costs and expenses as and when they fall due, we reserve the right to withdraw you from your course. In the event that a third- party sponsor has agreed to pay all or part of your course fees, you will remain primarily liable for the payment of the course fees. See Tuition Fee Policy.
3. Property, facilities and services
3.1 We shall provide you with access to the equipment and facilities in order for you to undertake your course.
3.2 While we take all reasonable care to ensure the safety and security of our students , we cannot accept responsibility, and expressly exclude liability for loss or damage to students' personal property (including computer equipment and software), including any financial or other consequential loss where such loss or damage is a result of theft, fire, flood, computer virus or any cause related to our computer facilities, or any other cause, except where such loss or damage is caused by our negligence. It is recommended that you insure personal property against such risk of loss and damage.
3.3 We shall not be held responsible for any injury to a student, financial or other loss or damage resulting from such injury, or for damage to property, caused by any other student, or by any person who is not an employee or authorised agent of the College.
3.4 You shall own any intellectual property you generate and provide to us during your course.
3.5 We shall not be liable to you for any failure to perform any obligations placed on us under the contract if such failure arises from circumstances beyond our reasonable control. If we seek to rely on this provision, we shall take reasonable steps to ensure that the consequences of any failure to act in accordance with the contract are kept to a minimum.
4. Policies and procedures
4.1 If you have a complaint about any aspect of the way you have been dealt with, please refer to our Complaints Procedure . If, having followed the complaints procedure to completion, you remain dissatisfied, you have the right to make a complaint to the Office of the Independent Adjudicator for Higher Education.
4.2 If you enter into the contract with us, we will process your personal data in accordance with the requirements of the General Data Protection Regulation (GDPR) and the Data Protection Act 2018. For more details about our processing and your rights see www.suffolk.ac.uk/privacy
5. General
5.1 These terms and conditions represent an agreement between you, a prospective student ('you'), and Suffolk New College ('College' or 'we' or 'us' or 'our'). These terms and conditions and any procedures or policies referred to in them – together with: (i) any offer letter from our Student Data Team comprising the offer ('offer') made by us to you for a place on your prospective or registered course of study at the College ('course(s)'); and (ii) the online prospectus as at the date we make an offer to you ('prospectus') – form the contract made between you and us ('contract').
5.2 In the event that the provisions of these terms and conditions conflict with or there is any inconsistency with the provisions of any other documents forming part of the contract, the provisions of these terms and conditions shall prevail.
5.3 By accepting the offer you signify your consent to the incorporation of the terms in the contract and agree to be bound by its terms.
5.4 If you do not act in accordance with the contract, or if you do not meet our expectation that you will maintain a good standard of conduct in line with the College's regulations, we may take disciplinary action against you under the regulations for student discipline which can be found in our student disciplinary procedure . One of the possible outcomes of such an action is that your contract with us may be terminated resulting in your removal from your course.
5.5 The contract constitutes the entire agreement between you and the College and supersedes all previous agreements between you and the College, whether written or oral.
5.6 No failure or delay by us or you to exercise any right or remedy provided under the contract or by law shall constitute a waiver of that or any other right or remedy, nor shall it preclude or restrict the further exercise of that or any other right or remedy.
5.7 The terms of the contract shall not be enforceable by any party who is not a party to it.