People have gone potty for a new pottery course at Suffolk New College.
After launching in September last year, places have been snapped up by eager Grayson Perry enthusiasts with spaces now not available until later in the year.
This programme is one of a number of leisure learning options available at the college campuses based at Suffolk Rural (in Otley) and Ipswich.
Other options range from massage to mindfulness and pruning to printmaking.
The pottery course is being taught by Andrea Welch.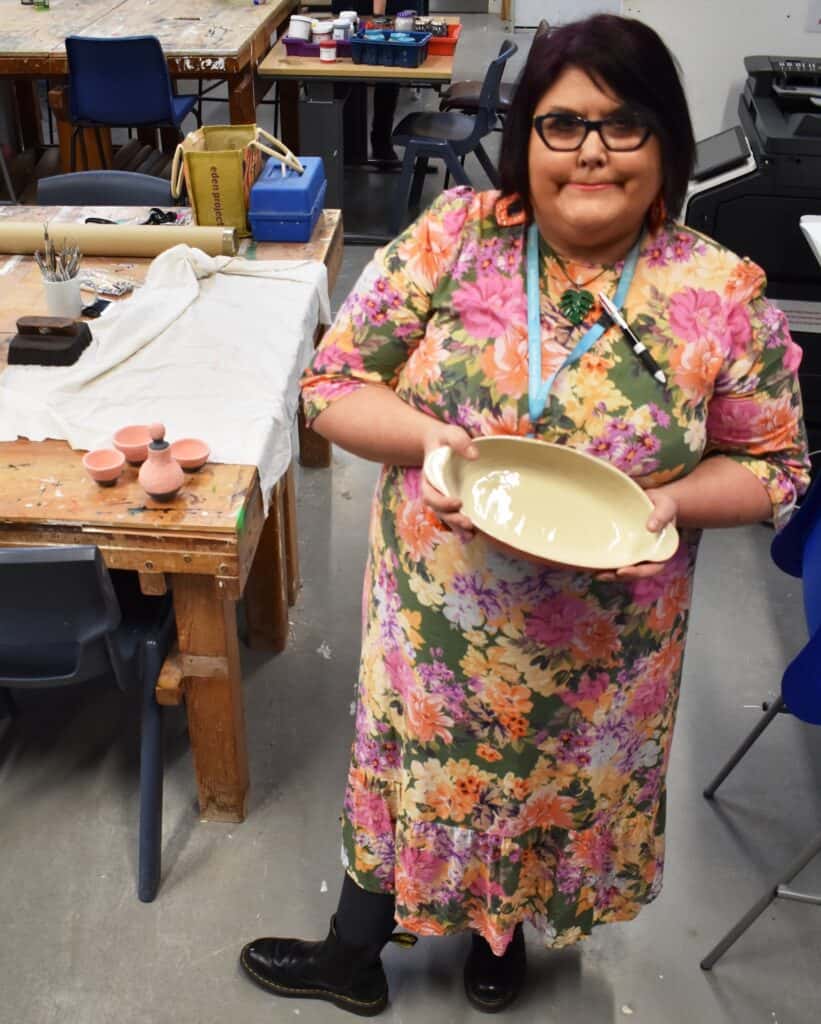 After school, Andrea studied art and design in London and became a qualified ceramicist, opening a studio in Islington and exhibiting her work in New York.
She then moved to Ipswich and trained as a nurse and continues to work at the local hospital. During lockdown, Andrea started using ceramics again and after an inquisitive call to Suffolk New College to ask about pottery courses, she ended up starting a new programme in September.

On the popularity of the course, Andrea said: "We now have a waiting list and I think pottery is good for your wellbeing. You have a connection with the earth, you get to be creative and after Covid, people are keen to get out and learn new skills. It's nice to be able to teach such an ancient craft so that others can pass on the skills they learn to others.
We create cylinders, pots, tiles and the students get to keep what they make."
The sessions last three hours and take place over ten weeks costing £180.00 – with a 25% discount for a second booking.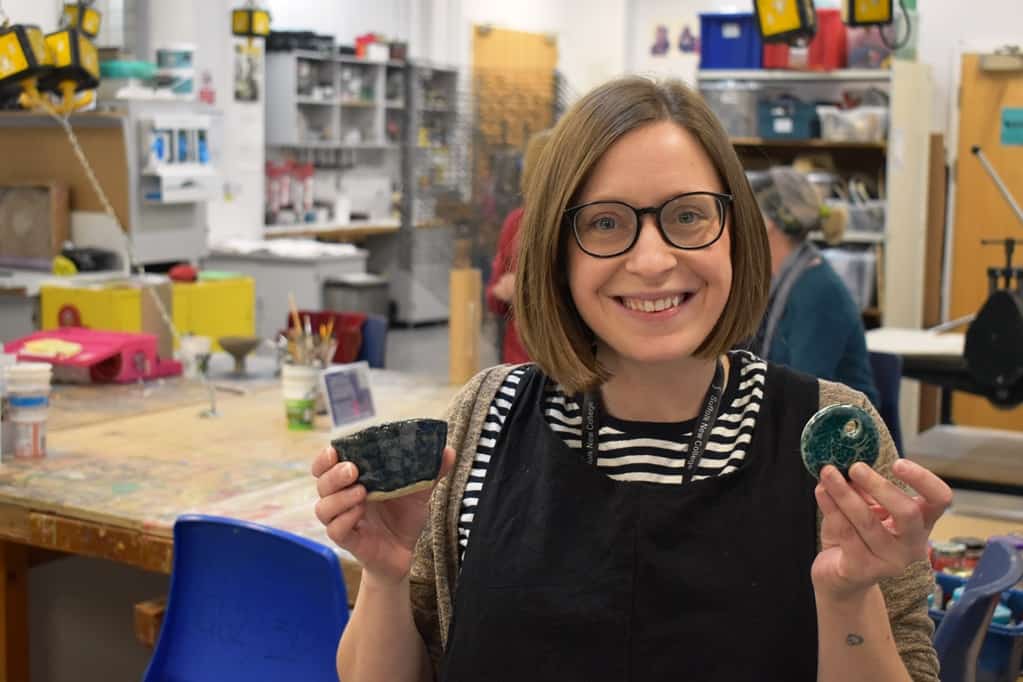 Jenny Garwood, 37, from Ipswich signed up as a student. Jenny said; "I was looking to do something in the evening for myself – I knew Andrea as I work at the hospital and I also knew someone else on the course.
"It's nice to do something for me. I didn't know if I would enjoy it, but the time goes really quickly. It's a chill out time for me, it's practical, you get to use your hands and I find it good for your mind.

Jacky Brown, 57, from Ipswich did ceramics and an art foundation course at the College decades ago.
Jacky said: "I got a bag of clay in lockdown but did nothing with it. I searched every few months for pottery courses and when this one came up I leapt on it. I've got four children and this gives me three hours on my own. I'm also a carer so it's nice to get out and do something for me.
"It's great to use your creative side and it feels like a home from home. When I come here I'm not just a mum or a carer – this gives me a different side. I love these three hours and then I go home and watch The Apprentice with the family. That's Thursday's for me."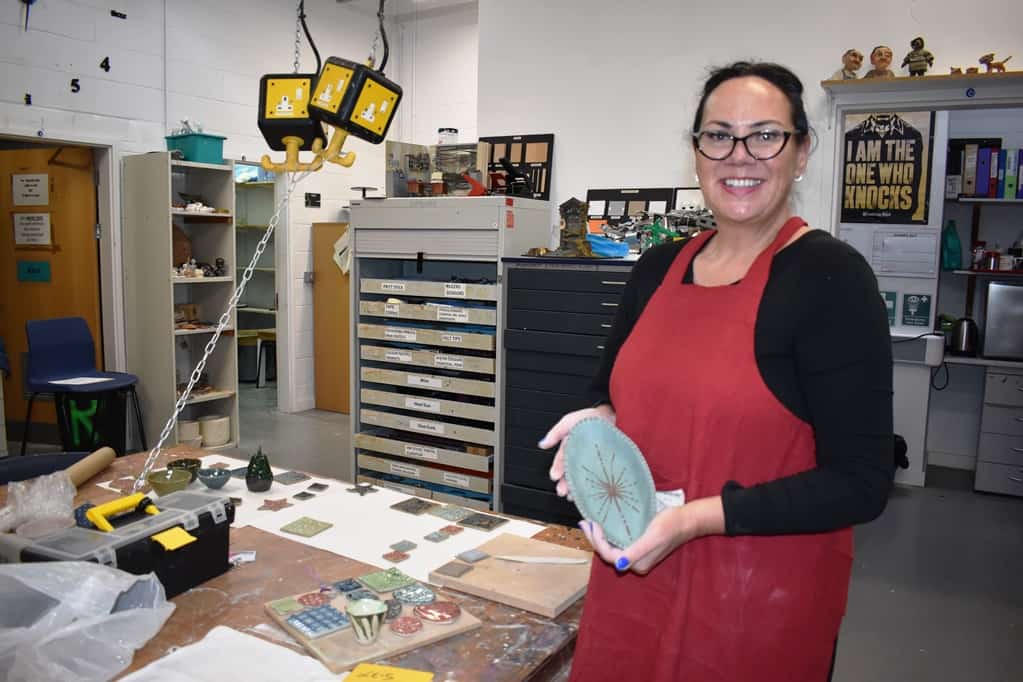 Liesel Hunnable, 52 from Ipswich previously studied catering at the College as a teenager. The IT manager said: "I was really nervous as I'd never done an evening course before, but I wanted to do something more mindful. The welcome at the college gave me when I arrived was amazing. I didn't feel like the new girl at school. It's been a good release to the stresses of work. It's lovely to get out and be with like-minded people. I've signed up for the next ten week course after this one. I was saving up for a convertible, but now I've told my husband I'm going to buy a kiln."
Tracey Macdonald is the business development co-ordinator at Suffolk New College. Tracey said: "We have been offering leisure courses at the College for many years but pottery has come out of nowhere as being our most popular offering. The Channel 4 TV show may be partly behind its success. Other courses such as languages attract lots of interest. With all of our options, you get to indulge your passion for a subject that you love in a relaxed environment that may lead to life-long friendships."