by SCCA learner Emma Gregg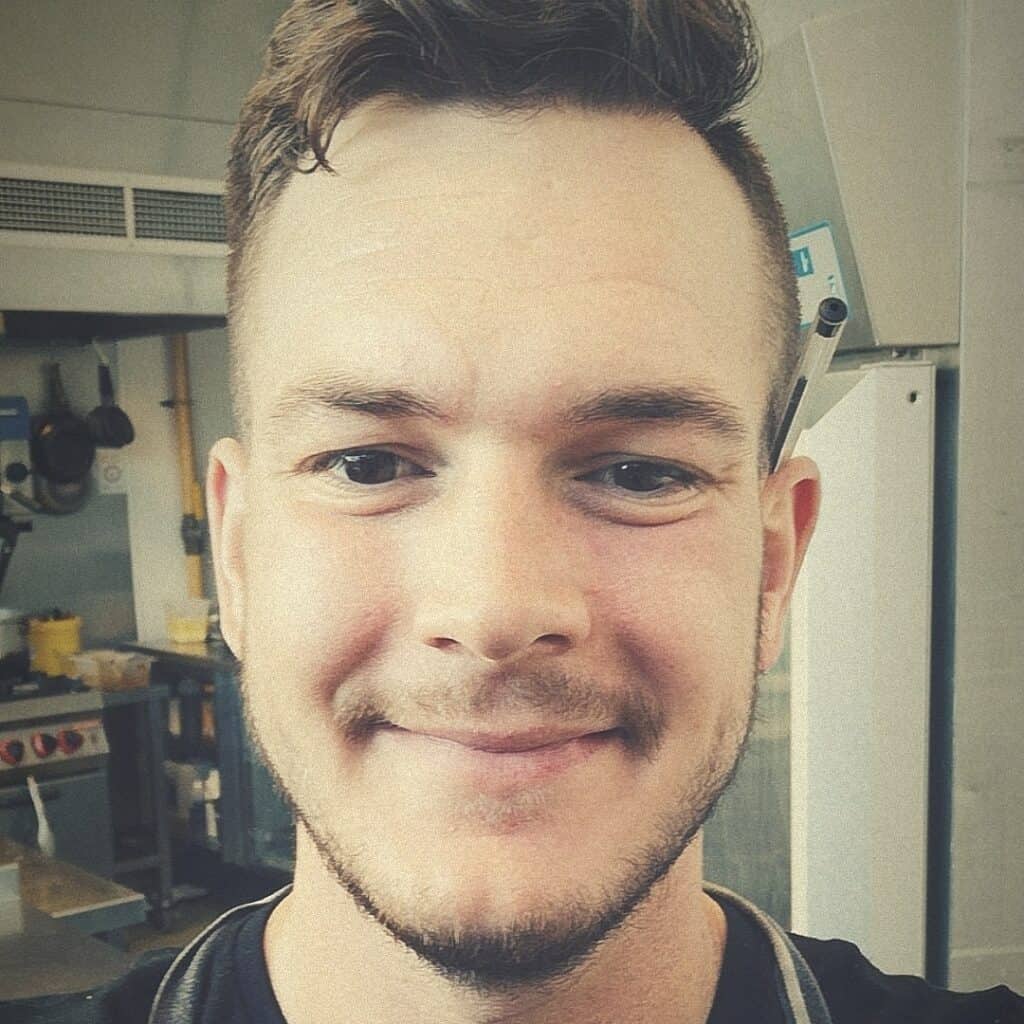 I sat down with Corey Wilson, lecturer for the Suffolk Centre for Culinary Arts, to learn about his inspiring culinary career.
Corey's journey
After leaving school I started an apprenticeship with my grandfather in painting and decorating, but it wasn't for me. I explored mechanics then retail before coming to Suffolk New College to study my NVQ 1 in Hospitality, followed by NVQ 2 and 3 Professional Cookery, during which time I worked with fantastic chefs from restaurants around Ipswich such as The Brewery Tap pub, Bistro on the Quay, the Novotel hotel, Churches Bistro Café, Twenty and Cult Cafe.
I worked as a professional chef for over 13 years before moving to SNC as a catering technician, becoming a part-time catering instructor, while studying my Maths and English in the evenings to achieve Level 2 Functional Skills. I started my two years of teacher training and am now employed as a full-time catering lecturer.
Personal interests
These range widely, from Japanese cuisine to desserts. I focused on chocolate-making during the Covid-19 lockdown, producing chocolates for sale as a small business.
Favourite local eateries
Kesgrave Hall, Milk Shed Café and Hullabaloo.
Favourite chefs
Claire Ptak, David Chang, Thomas Keller, to name just a few.
Craziest foods eaten
Chocolate-covered crickets….and squirrel!
Proudest career moment
Preparing dishes at The Brewery Tap that featured in the Suffolk cookbook.
Choosing SCCA
We have a wide range of experience across our teaching staff and commercial chefs which allows for a wide range of skills to be taught to new students. We have a large network of businesses and chefs that work with the department allowing for work placements and employment opportunities. Across the teaching staff we regularly go out into the industry to keep our skills up to date and make sure we keep up with industry trends.
Advice for aspiring chefs
Have an open mind, walk into your place of work or study ready to learn and remember to always shake the hands of the chefs and kitchen staff you meet on your first shift.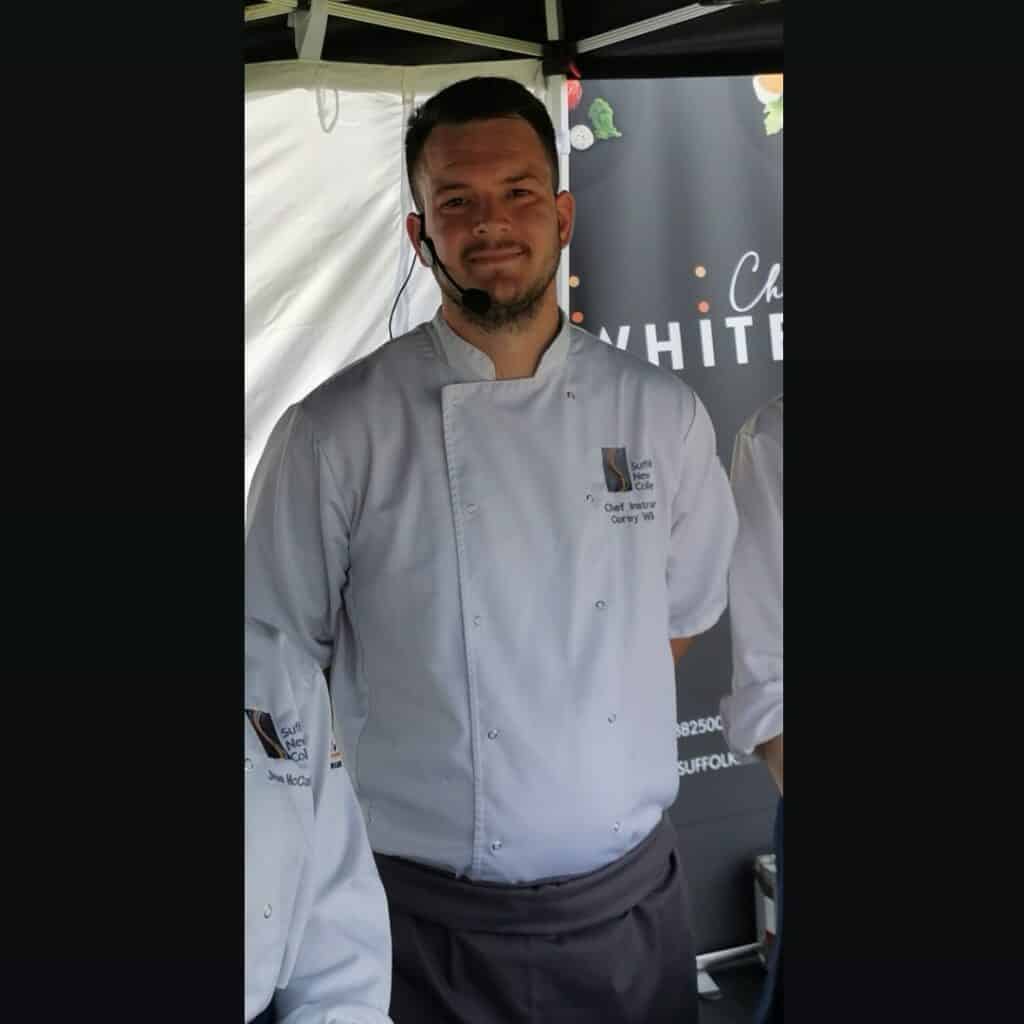 Find out more about our Catering & Hospitality Courses here.