A unique college programme that helps 16 to 19 year olds get back into education has seen all participants graduate with flying colours.
The level two 'Moving Forward' course started in October 2022.
On completion, all learners will now progress on to further education, training or employment.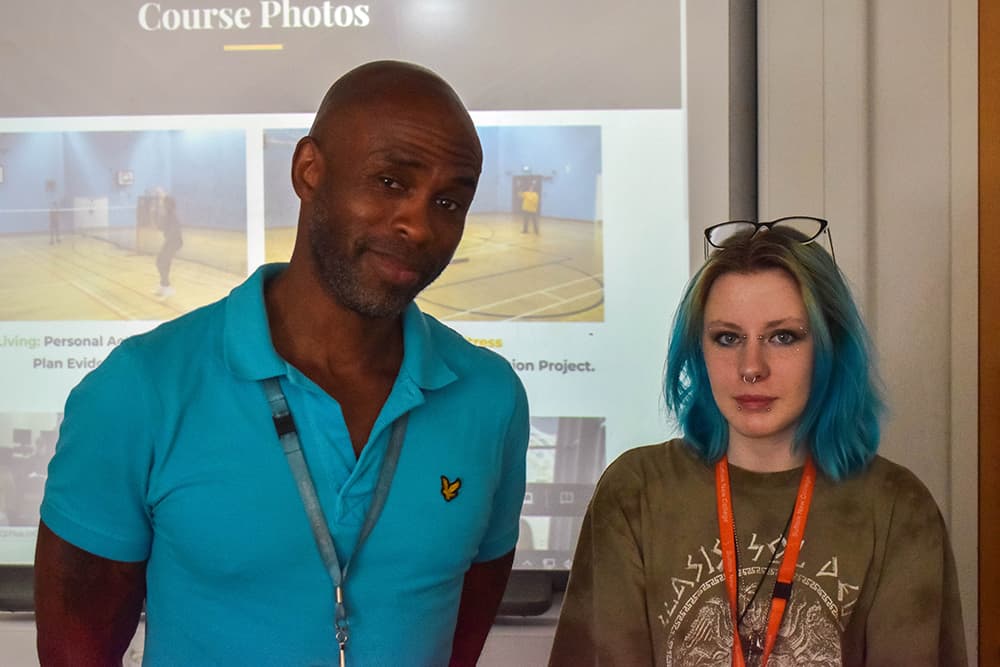 During the eight month programme, learners get a range of new life skills relating to confidence, preparing for work, healthy living and coping with stress.
They then have to complete a 'final project' that has to be related somehow to social action. (Previously learners worked with an organisation called Volunteering Matters and created a photo exhibition based around the theme of mental health).
This year, learners have developed a new website to help promote the 'Moving Forward' programme to others: Level 2 Moving Forward Oct Start Website
Ruby Sone, 17, from Ipswich is a student on the course. Ruby said: "I'm glad I'm doing something and getting an education. We have been taught skills that we don't learn in high school and it has made me better prepared for life. I used my creative skills to help develop the website. The course gives you lots of opportunities."
Amelia Taylor, 18, from Dennington also studied on the course. Amelia said: "It' (the course) has been good and has helped me a lot."
Georgia Beavis, 17, from Ipswich is a student on the programme. Georgia said: "The best thing is learning new stuff that helps us as we get older. I'm proud of what I've achieved."
Havana Smith, 17, from Ipswich said: "It pushes you out of your comfort zone."
Other learners on the level two Moving Forward course created a series of videos and a podcast working with Volunteering Matters that will be sent to local schools to advise youngsters how to stay safe online.
Lucy Beresford, 17, from Felixstowe played a part in creating this content. Lucy said: "This course has given me confidence. I'm coming back to do a sports course next year."
Inclusive learning lecturer Ola Anderson – who organised both social action projects said: "The students have really excelled themselves to finish the course this year. They have truly embraced the opportunity to influence and make positive change for other young people. I'm very proud of them."