A trio of actors from English Touring Theatre popped into Suffolk New College to give advice to up-and-coming performers.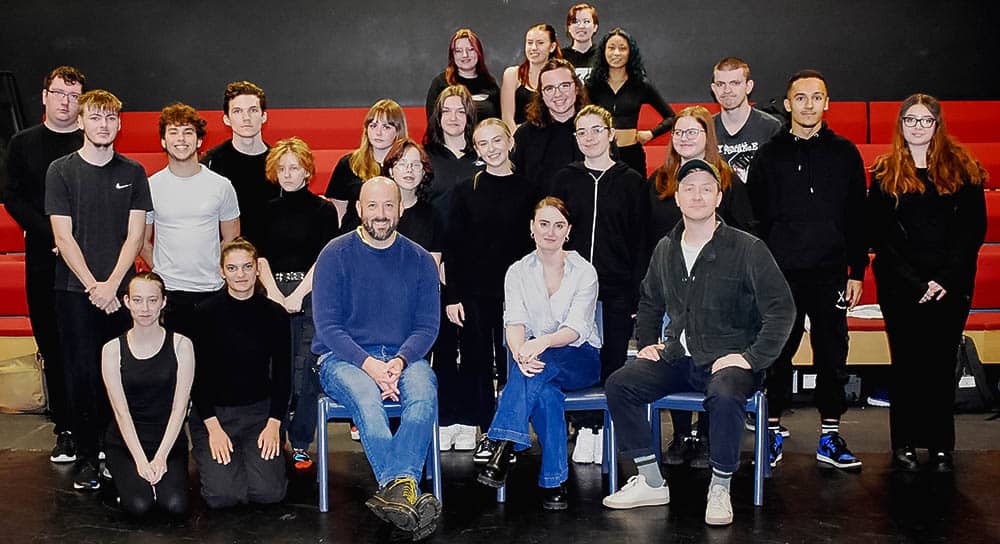 Mike Noble, Laura Elsworthy and Ross Waiton have just recently completed a short run of Macbeth at the New Wolsey Theatre in Ipswich.
Performing arts learners got to see the show. The following day, they performed their Shakespeare monologues in front of the pros before getting some tips and advice from the actors.
Mike plays Macbeth in this current English Touring Theatre run that is off to Luxembourg and Dubai before returning to Cambridge in November. Mike – who also worked with the likes of Stephen Graham in the 2021 film Help said: "It was lovely (to meet the students). It's always nice speaking to people who want to get into acting and hear their thoughts and questions and remember that excitement from when you began your career."
Laura plays Lady Macbeth and had previously been in the same play (Macbeth) with Sir Kenneth Branagh ten years ago. In terms of Branagh, Laura said: "I learned a lot about teamwork (from Sir Kenneth) it was so important for him to have the whole cast joined together. He was also an amazing Shakespearian actor."
In terms of her visit to the college, she added: "Everyone has been lovely and the students have been amazing."
Ross – who used to be a student of Imogen Fraser who now works at Suffolk New College in the dance department was asked if he had any celebrity tales. Ross said: "I worked with Idris Elba recently and learned that if you are a nice person and you are extraordinarily handsome you will do well."
Louis Hobbs, 18 from Ipswich is on a level three performing arts course at Suffolk New College. He said: "We had a workshop with the actors. I learned so many skills."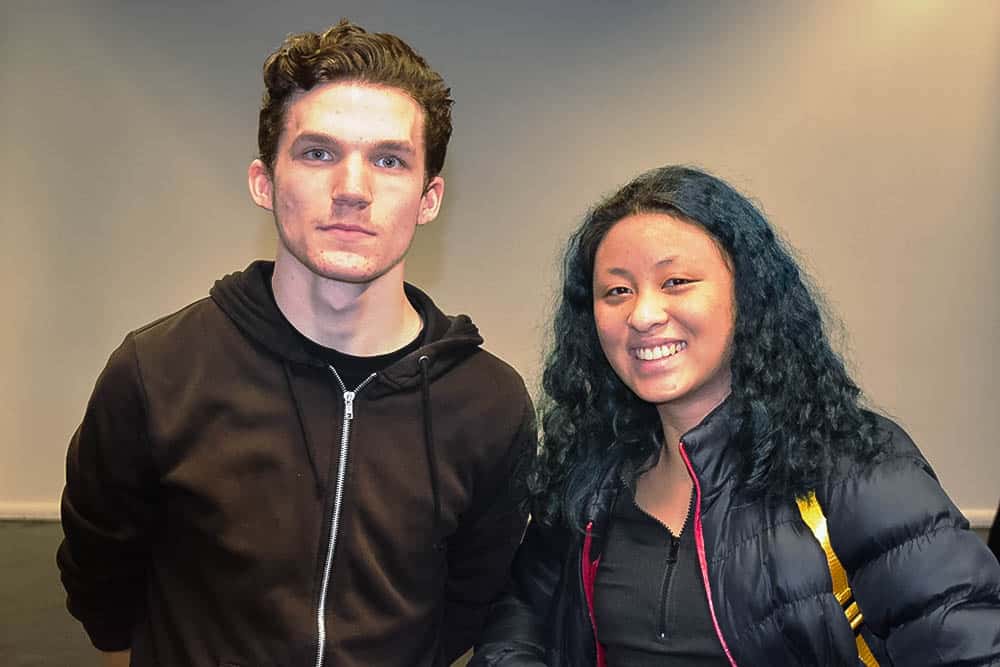 Diana Delafuente, 18, from Ipswich is also on a level three performing arts course. Diana said: "It was amazing and gives us insight in terms of getting into the industry. The college is epic. I love it."
Imogen Fraser from the college said: "I reached out to one of my ex-students (Ross who is Duncan in Macbeth), he came in and brought two other cast members in to talk to our current students.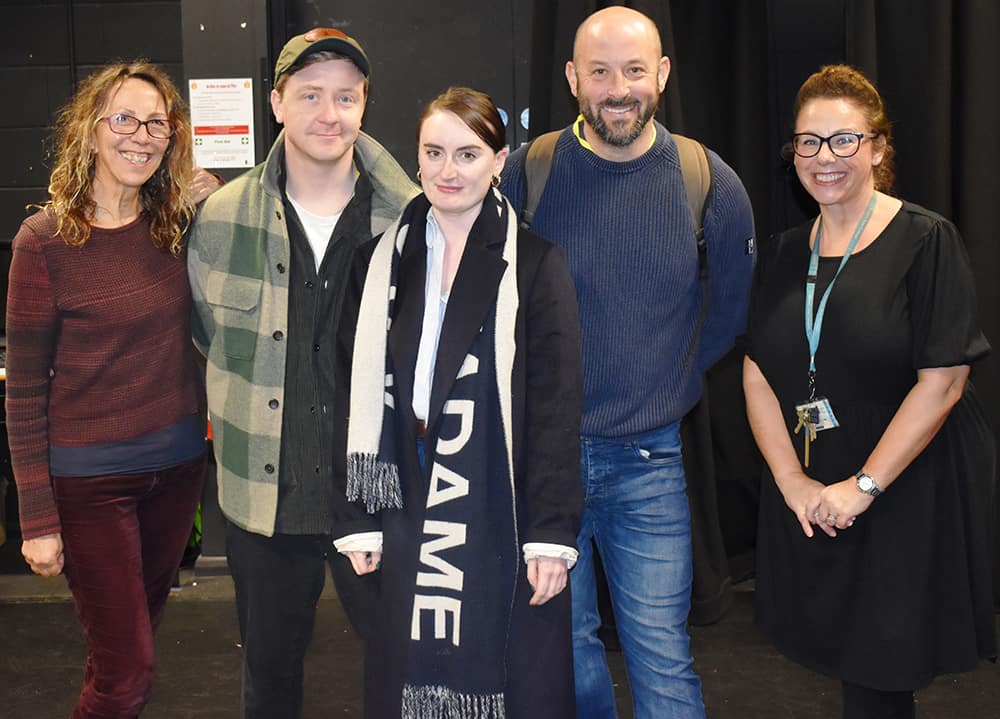 "They did some improvisation and gave some great advice. We feel so privileged to have had this opportunity."