Suffolk New College congratulated top performing students for their efforts this year during our annual celebration ceremony this week.
The occasion took place at our Ipswich campus where a total of 34 awards were handed out.
Before the ceremony, all departments championed their successes during a showcase event that saw demonstrations, displays and videos relating to everything from cooking to construction via sport and science.
New principal and chief executive officer Alan Pease was the master of ceremonies.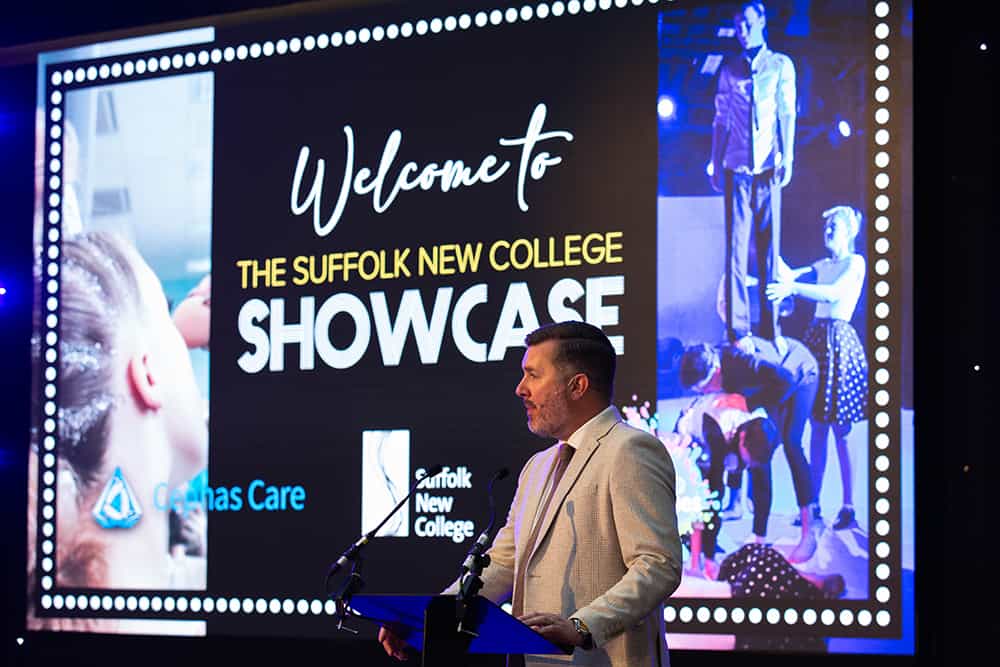 During his speech, Mr Pease paid tribute to former principal Viv Gillespie who sadly passed away earlier this year before reading out short citations relating to the individual winners.
He also spoke about two exciting new projects that will see a brand new health centre with a mock hospital ward and a farm shop that will open at the College later this year.
During his speech, Mr Pease said: "I'd like to thank our wonderful and talented learners and staff for their efforts this year. I'm incredibly proud to be principal of this College. We have had an outstanding year."
Award winners and their loved ones also reflected on their successes.
Bailey Barter, 18, from Ipswich won motor vehicle student of the year. He said: "I was surprised to win. My experience has been brilliant at the College."
His mum Claire Ball said: "I'm very proud of him."
Leo Banfield, 16 from Ipswich won engineering student of the year. Leo said: "I've put in lots of effort and I'm grateful that I've been recognized."
Sharna Mcsheen, 17 from Ipswich won business student of the year. "I was happy to win. I've enjoyed my time here. My highlight was organising an event. I'd recommend the College to others. It's a brilliant community."
Josh Wearing received sports student of the year. The 17 year old from Elmswell said: "I wasn't expecting this. The support of tutors has been my highlight (of my time at Suffolk New College). Next up I'm off to university to study sport."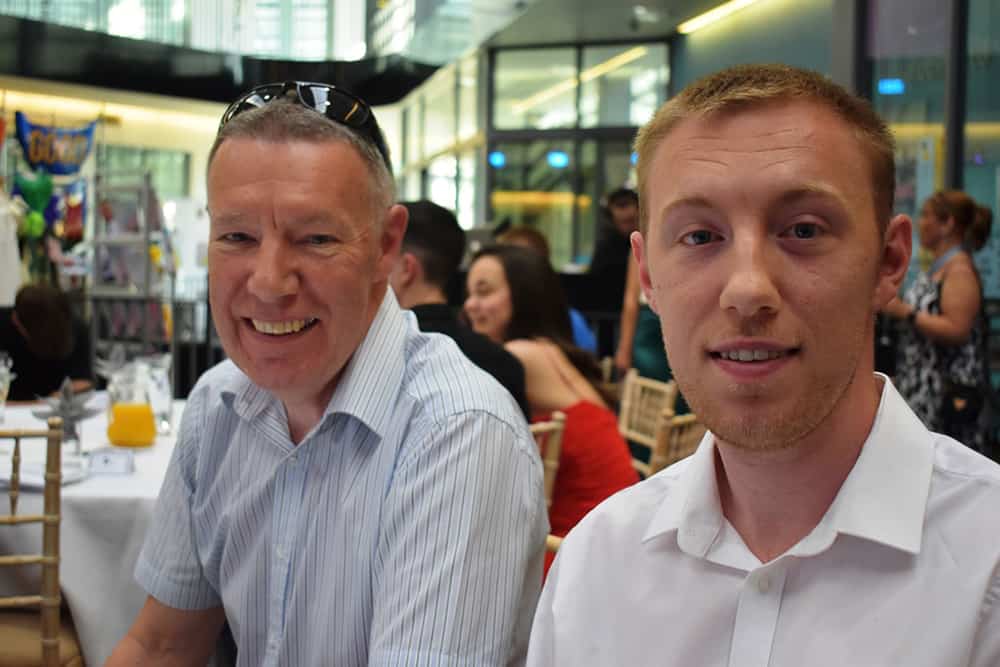 Josh's dad Brian said: "I'm amazed. This is beyond my wildest dreams. Josh has had various difficulties (related to health) but over the last two years he has developed and matured so the College has been great for him. "
Hannah Burman, 17 from Kesgrave won performing arts student of the year, Hannah said: "I am excited and thankful to win the award. I've really enjoyed my time and I'm looking forward to next year. I want to perform on the West End and believe I can achieve this by coming here."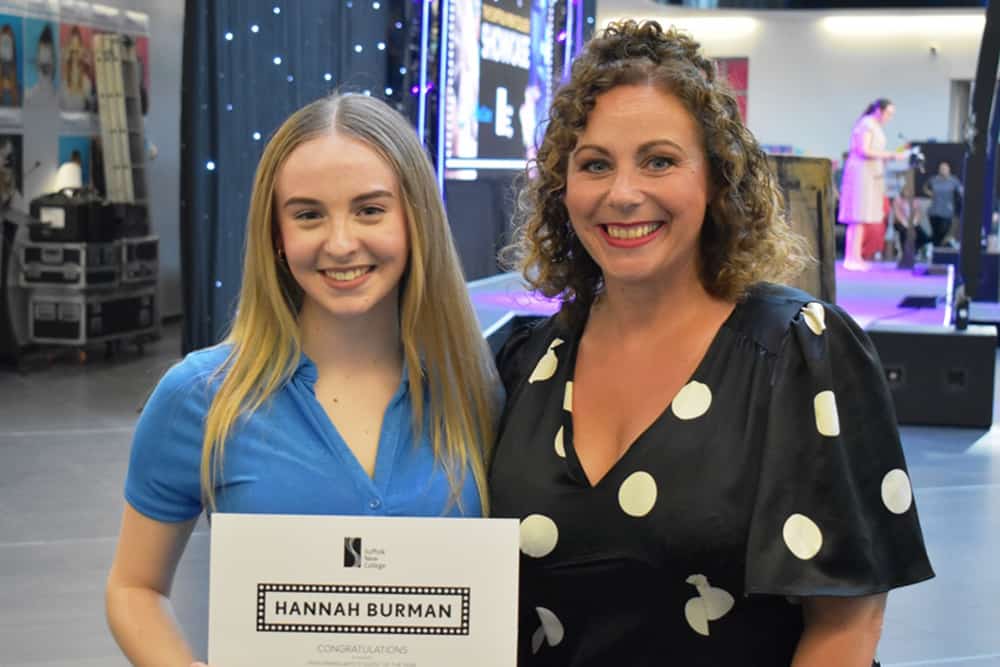 Angel Kelly, 17 from Ipswich recently competed in a competition called WorldSkills and won beauty student of the year. Angel said: "WorldSkills was a good experience. I'm hoping to progress to the finals. I was shocked to win student of the year. I think this will definitely help me in the future. It's a lovely experience being here." Angel's mum Araina Kelly said: "I'm very proud of her. It's a great achievement."
Kindi Bah, 18, from Ipswich received the ESOL student of the year. He said: "I'm so happy – it has given me the confidence to continue."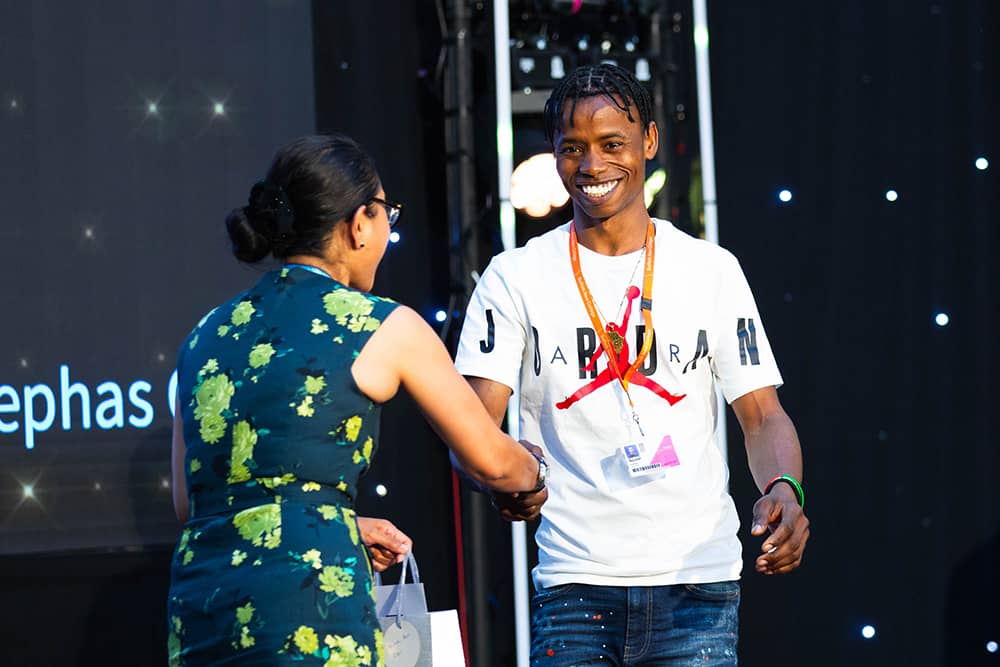 Evie Legrice, 18 from Ipswich won catering student of the year. Evie said: "This award will help me."
All winners received prizes or cash worth up to £150.00 as well as a certificate.
Every single prize was sponsored by a local or national company. This year, Cephas Care and Alpha Nurseries were gold sponsors. Another sponsor was Anne and Mark Baalham. Their son and brother (Mark) was a former student of the College who sadly passed away. They have sponsored an award in his honour for almost 40 years.
Food was provided by learners who are currently on courses studied via the Suffolk Centre for Culinary Arts.