The Mayor of Ipswich – Councillor Lynne Mortimer – came back to her former place of study to meet staff and students as part of a whistlestop tour of Suffolk New College.
Cllr Mortimer – who took office in May 2023 – studied A levels at this educational establishment (formerly known as Civic College) and met her husband James during her course.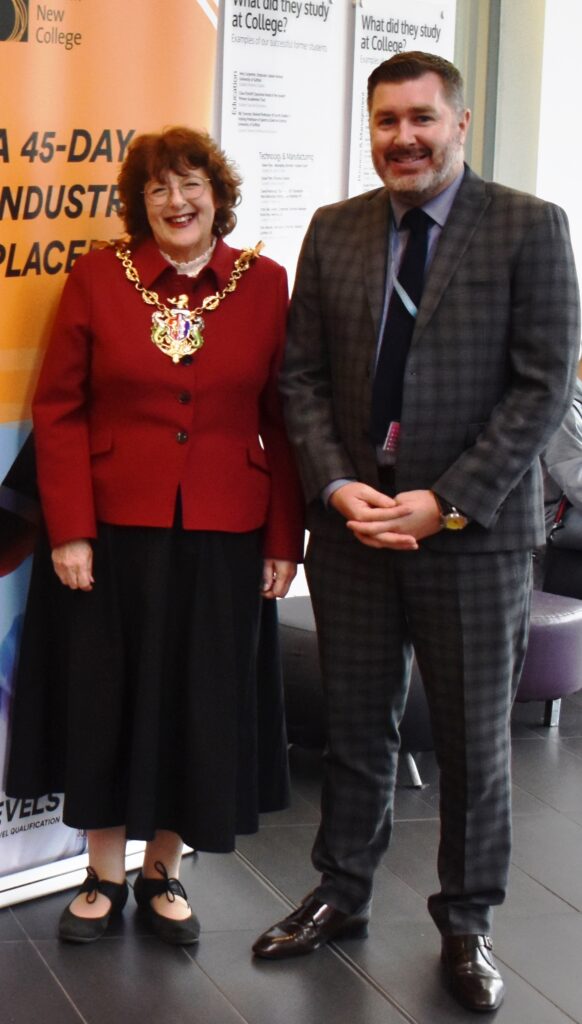 After college, Lynne worked in finance and for a major car brand.
She then had a family before becoming a journalist for the East Anglian Daily Times.
As part of her visit, Lynne spoke to staff at the restaurant Chefs' Whites, talked to principal and CEO Alan Pease and took part in a question and answer (Q and A) session with learners on English for speakers of other languages (ESOL) programmes.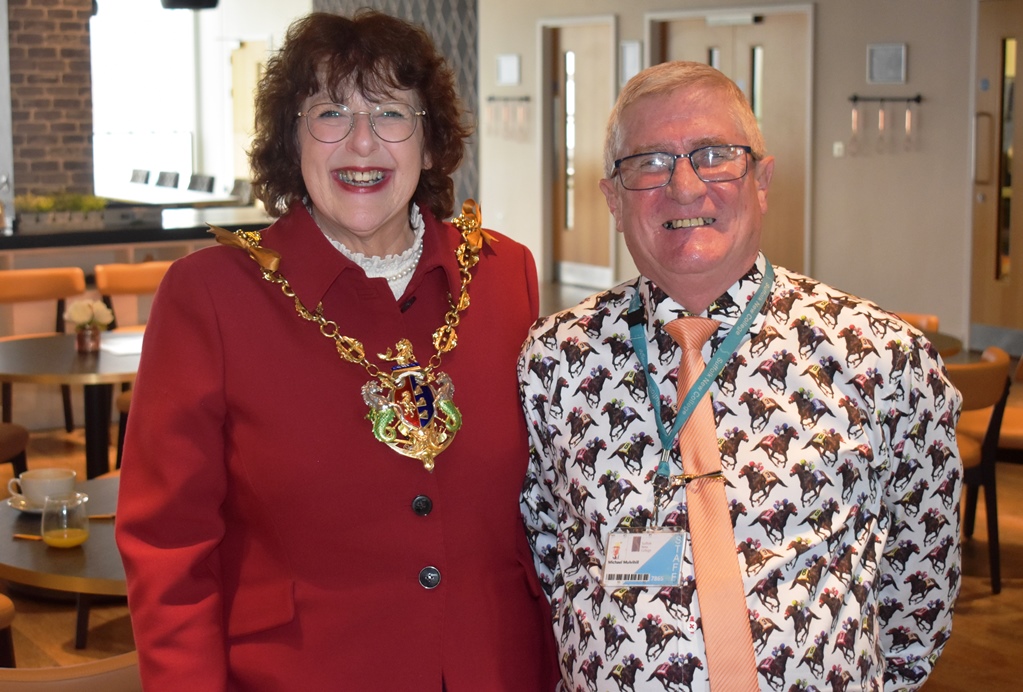 During the Q and A, Lynne was asked about her Mayor's chain and in answer to what are the benefits of being the Mayor of Ipswich she said 'doing a good job for the town and meeting a variety of people every day'. She also explained that in her six months as Mayor, she has attended around 150 visits and that her two chosen charities for the year are Inspire Suffolk and Brave Futures.
Lynne said:" It's always a great pleasure to return to Suffolk New College and find out about the great work that is going on there."
Head of English and maths for ESOL, Suzy Haynes organised the visit. In addition to learning English, many of her students – who have come to the UK as refugees – get to learn about British values and the country that they are living in as part of their programme.
Suzy said: "We are very grateful to the mayor for coming along and meeting our students. Cllr Mortimer answered all the questions posed with humour and honesty."