Lara Franklin has become a national triathlon champion.
Lara teaches health and social care, and leads the T.Level health course at the college.
She took part in the English National Middle Distance championships in Huntingdon last month.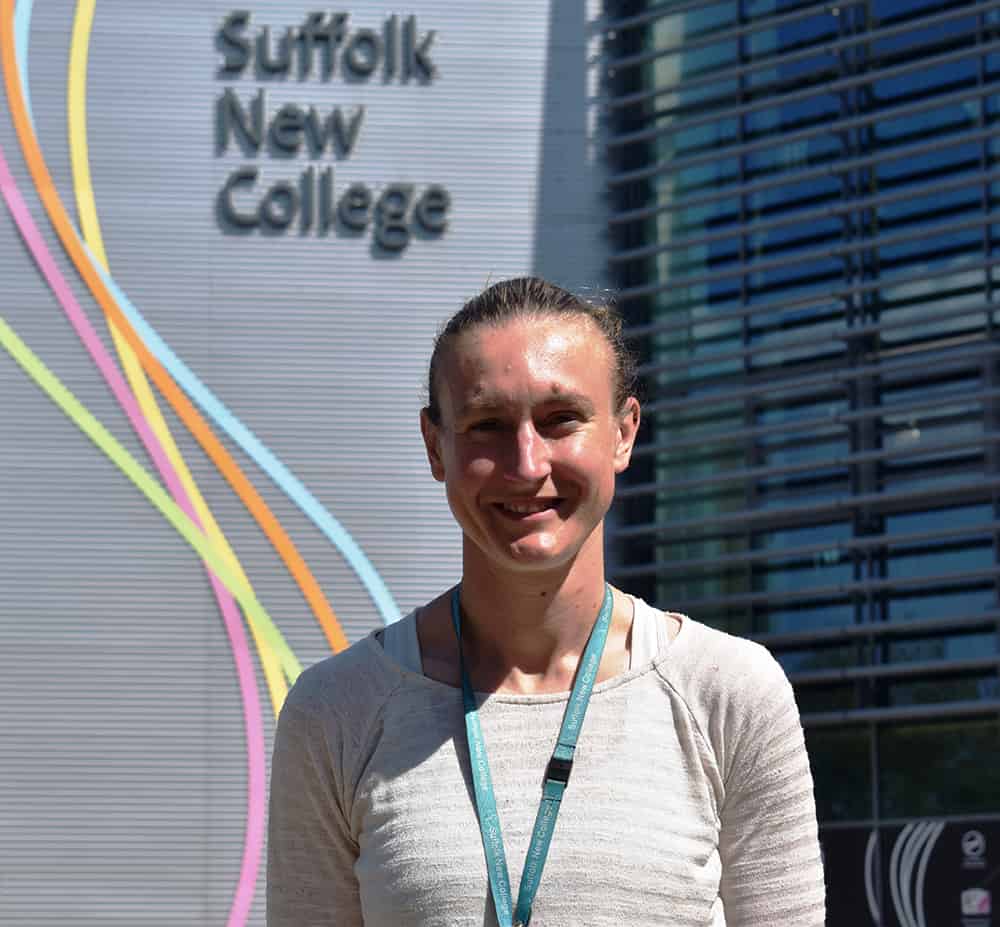 The event featured a 1.9Km swim, a 90Km bike ride and a half-marathon run, and Lara – who competed against the likes of Eilish McColgan in her youth before an injury curtailed her running ambitions – took first place on the podium, winning the race 'by about 90 seconds'. Lara said: "I was sixth following the swim, but the cycle gave me a clear lead and I managed to hold on to win."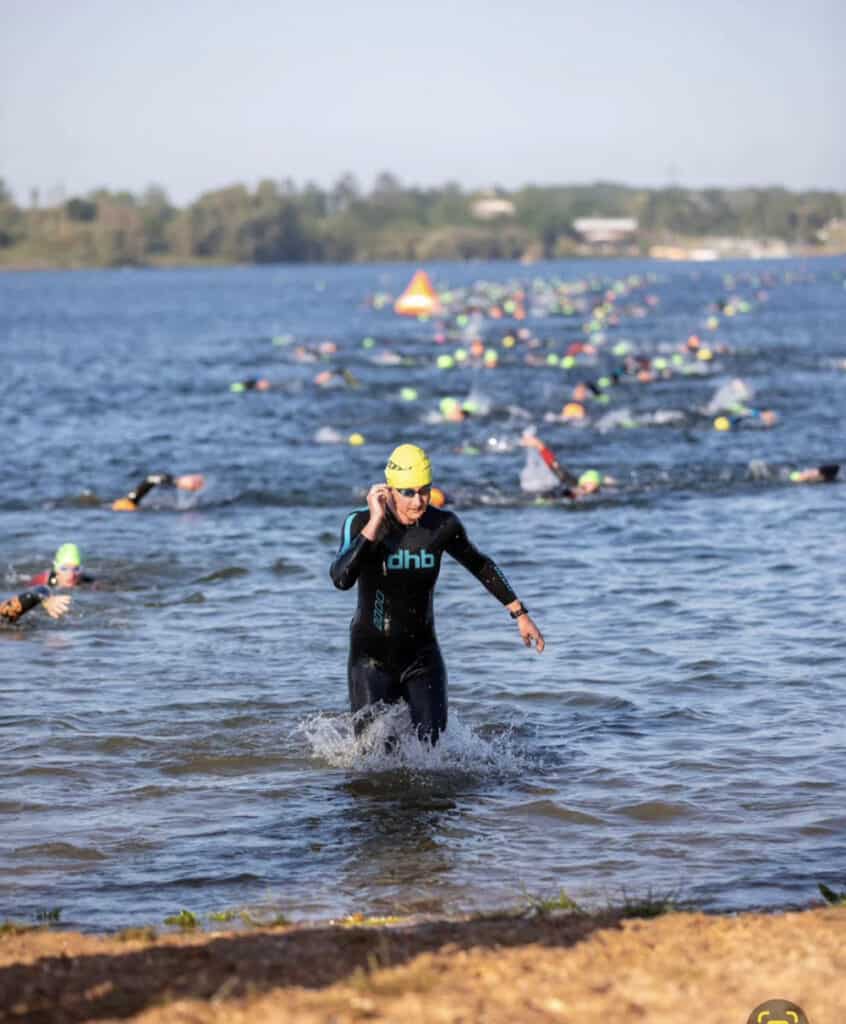 Since returning to competitive sport in 2019, Lara managed to get a call up to compete for Team GB in the European Championships (held in Italy) in 2021.
Lara – who is also a keen physiotherapist – uses her knowledge (and the knowledge of her coach Sam Thompson from the Podium Addict Race Team) to closely monitor her injuries and training regime.
After coming to the sport late, Lara is quick to praise the triathlon community. She said: "It's a brilliant community to be involved with – everyone is so supportive of each other. This is something I love doing and it's become part of my social circle."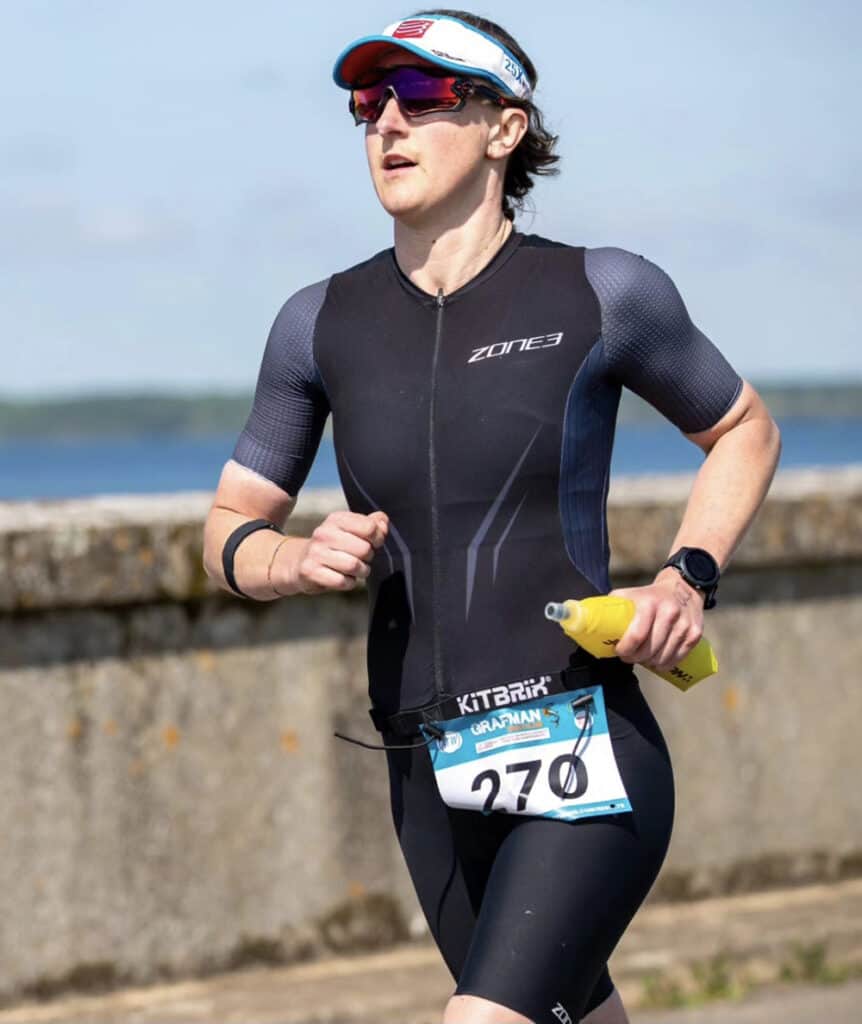 In terms of her students, Lara said: "My students frequently ask about it and get excited when I have a big race coming up. They understand and appreciate what it takes to compete at this level. Their insight into my life helps open up insights into their life."
In terms of College support, Lara added: "My colleagues are always really supportive."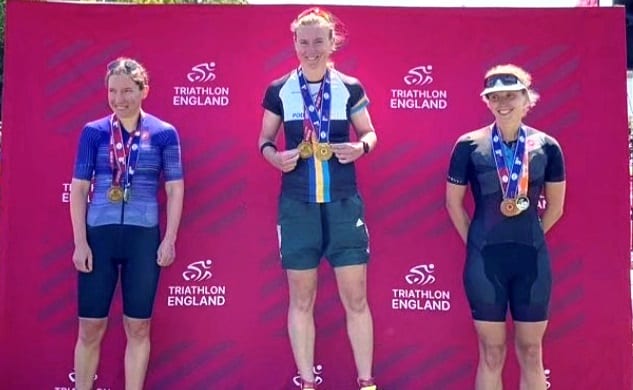 Next up for Lara is an upcoming Ironman UK race in Bolton on 1 July 2023 where she hopes to qualify for the Ironman world championships that take place in Hawaii this October. She is also competing in Team GB at the European Triathlon Championships in Belgium later this year.
Franklin's ultimate goal is to one day medal at a world championship in her age range.
Gareth Morris from the College said: "Lara is a tremendous role model for students and staff."
Lara is not the only staff member at the College to gain sporting success. Apprenticeship assessor Andrea Thompson won World's Strongest Woman in 2018.