'The students did themselves proud' said an RAF representative
Hundreds of students, staff, members of the forces, and the general public took part in a Remembrance Parade in Ipswich.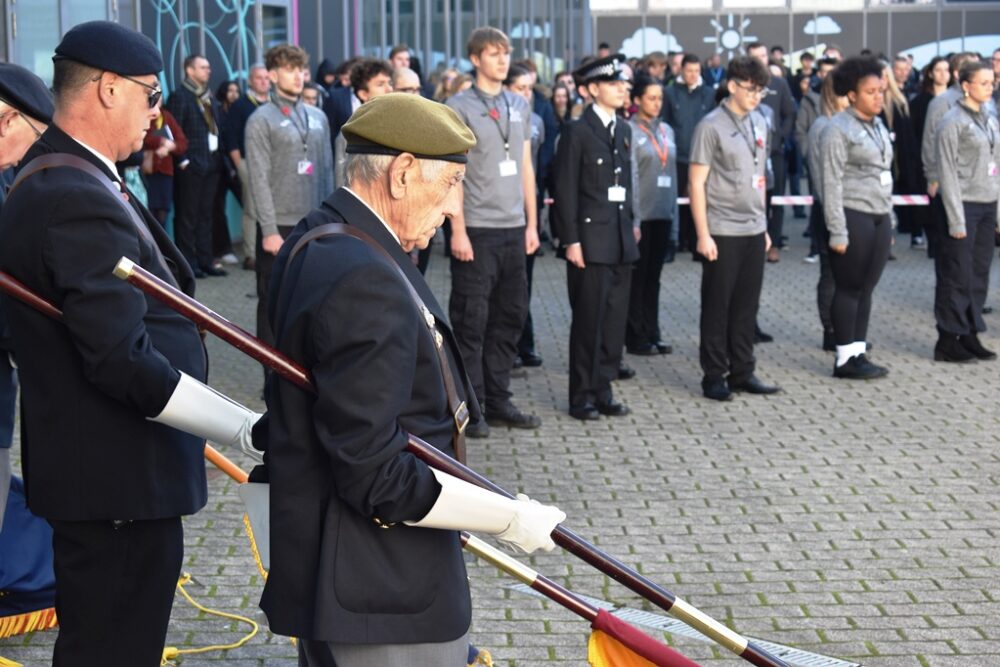 The occasion was hosted by Suffolk New College in Ipswich and was organised by those both teaching and studying on public services courses.
The commemoration began with a procession along Rope Walk before Martin Memory – a lecturer at the college and former police officer and Falkland's veteran – welcomed all those in attendance.
A number of learners read out personal tributes and other speakers included the college chaplain, Linda Pepper.
Visitors who supported the event included representatives from the Royal Army Medical Corps, the Royal British Legion, the Royal Naval Association, the RAF who stood side by side with veterans and guests from the religious world.
Martin Combes from the Ipswich Pipers Society played the bagpipes.
On this event, that takes place every year, Martin Memory from the public services department at Suffolk New College said: "I'm proud of the students and the efforts that they made. This parade is a massive moment in the college calendar and to me, it is emotional. 41 years ago I was involved in the Falklands and I think about fallen colleagues often, in particular a very dear friend, so this time of year is always very poignant."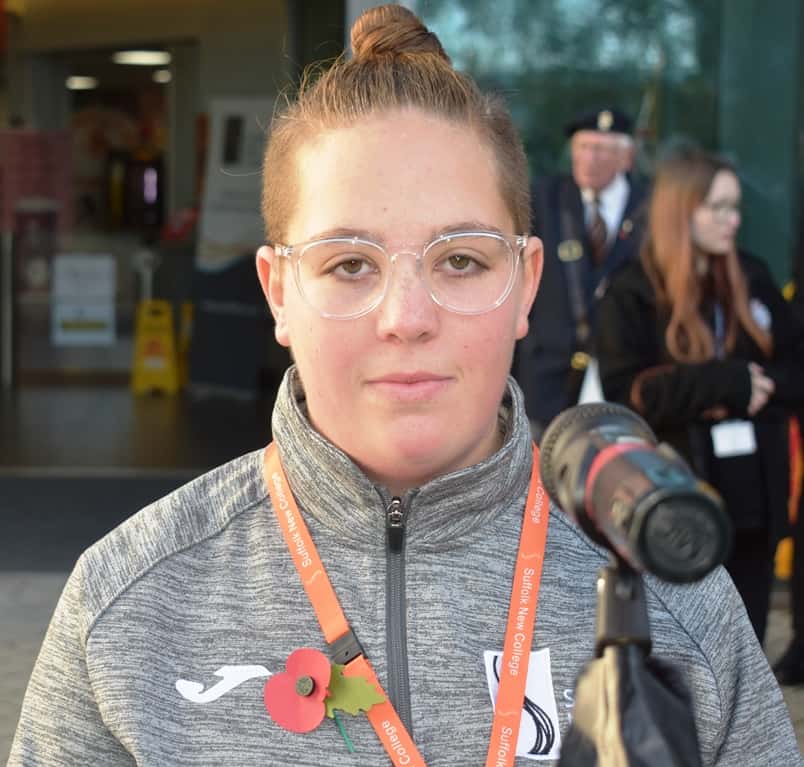 Student, Cassidy Beeton, 17, from Kesgrave was one of the readers on the day. Cassidy – a level three public services student – said: "The day means a lot to me. I had lots of family members in the services so I want to remember them."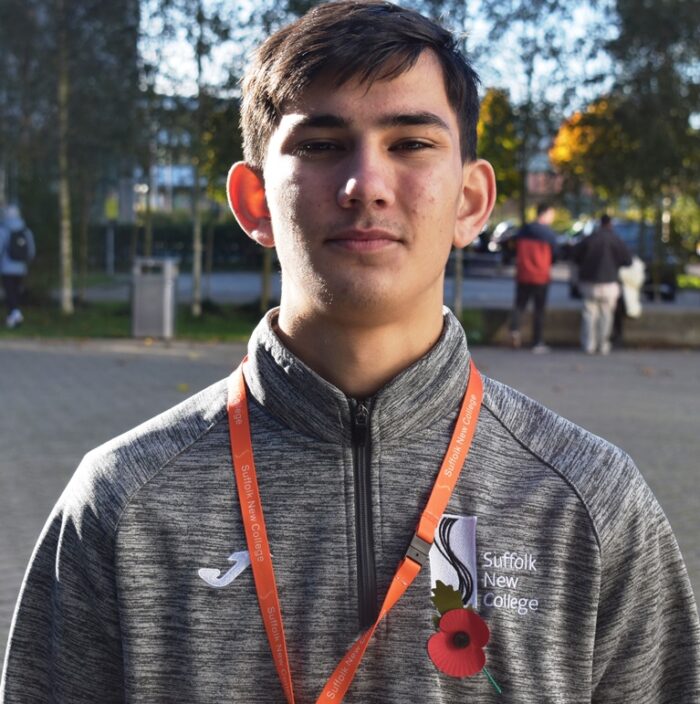 Mackenzie Hinchey, 16, from Felixstowe, is on a level two public services course at Suffolk New College. Mackenzie said: "Remembrance is broader than the world wars. It's about fallen soldiers and serving soldiers. I know that more than anyone as my brother is in the Navy."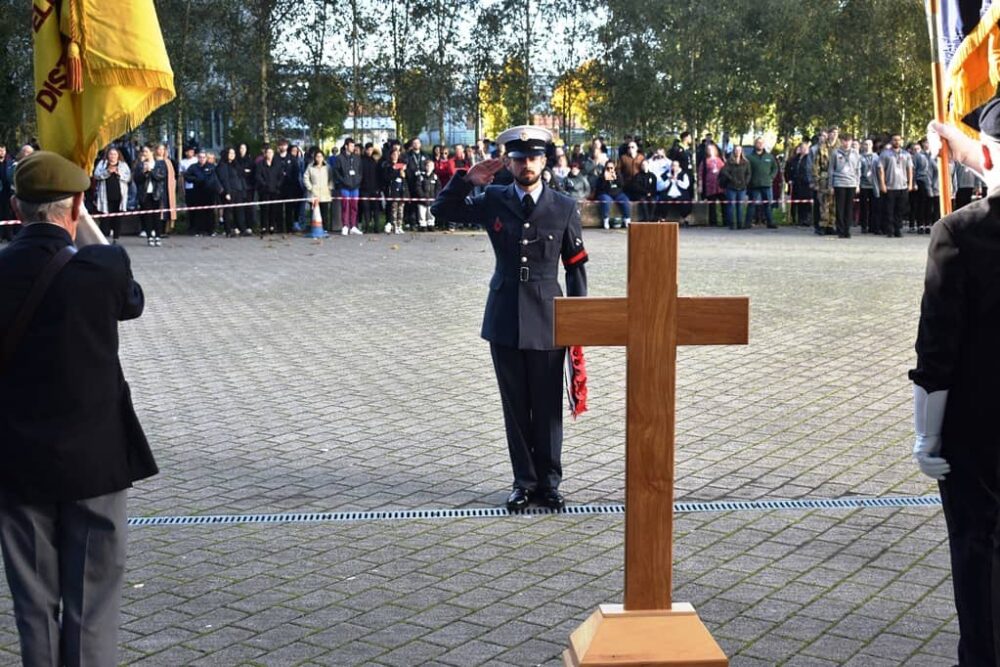 Corporal Sam Caswell was representing X Adventure and RAF Honington. Sam said: "It was very moving with so many veterans and the students did themselves proud."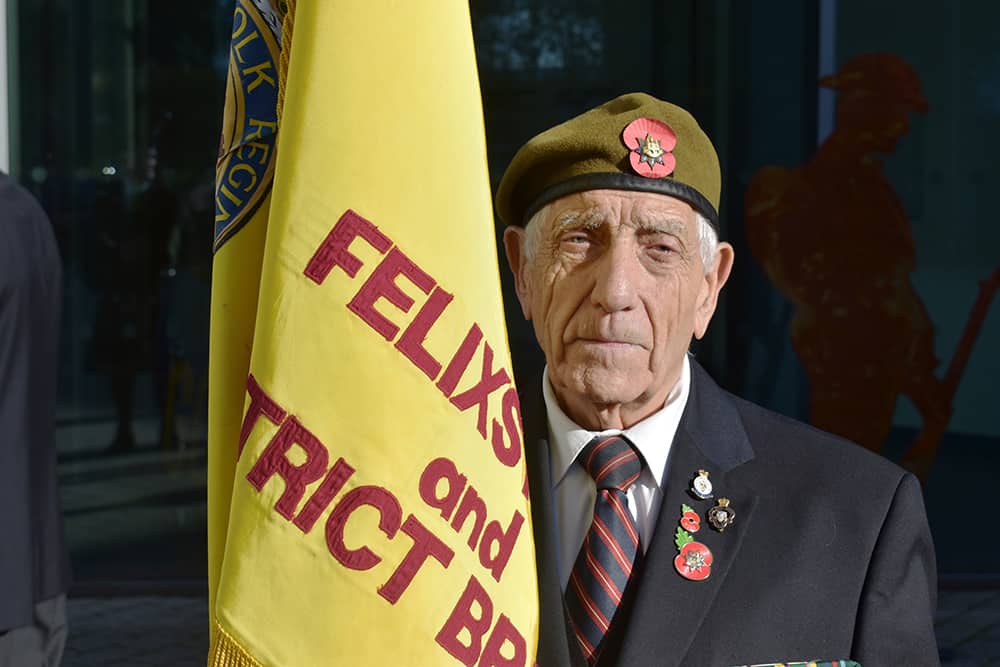 Ralph Girling, 86, from Ipswich was representing the Suffolk Regiment. Ralph said: "I was a medic by trade and then I joined the Territorial Army as a Royal Anglian, serving mainly in Europe, visiting Cyprus, Belgium and Germany.
"I think the ceremony went very well and I was surprised by the amount of people here. The youngsters don't seem to latch on to this sort of thing but this was a great crowd. The college should be very proud of what they have achieved.
In terms of reflections of remembrance, Ralph added: "I lost my grandfather in the First World War and my father was in the Second World War so this is a military tradition that I'm proud to follow on."
Watch the full parade below: