Travel to Suffolk Rural
You'll find us at:
Suffolk New College – Suffolk Rural
Charity Lane, Otley
Suffolk, IP6 9EY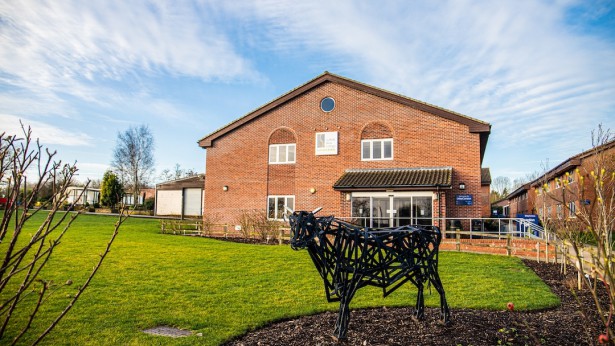 Bus
Suffolk County Council Transport
For routes 118, 119 and WE007 (Woodbridge onwards) you can apply to Suffolk County Council for a discretionary travel pass (16-18 year olds only). Endeavour cards are accepted on pay daily fares. For more information and online applications, please see the Suffolk On Board website or contact 0345 606 6171.
Suffolk New College Transport
For routes RC1, RC3, RC5, RC6 and RC7 (Felixstowe to Martlesham Heath) you must apply directly to the College for a travel pass using our application forms (linked below). With the exception of the RC7 route, there is no option to pay daily.
If you are not sure which bus you should apply for, please contact our Student Support team, who will be happy to answer any questions you might have about your journey and how to get to us, at support@suffolk.ac.uk or by phone 01473 382738.
In regards to Suffolk Rural RC bus routes, we have now extended the grace period to Friday 7th October so you will not have to show a bus pass on boarding but can still travel as long as you have applied and are waiting for your pass.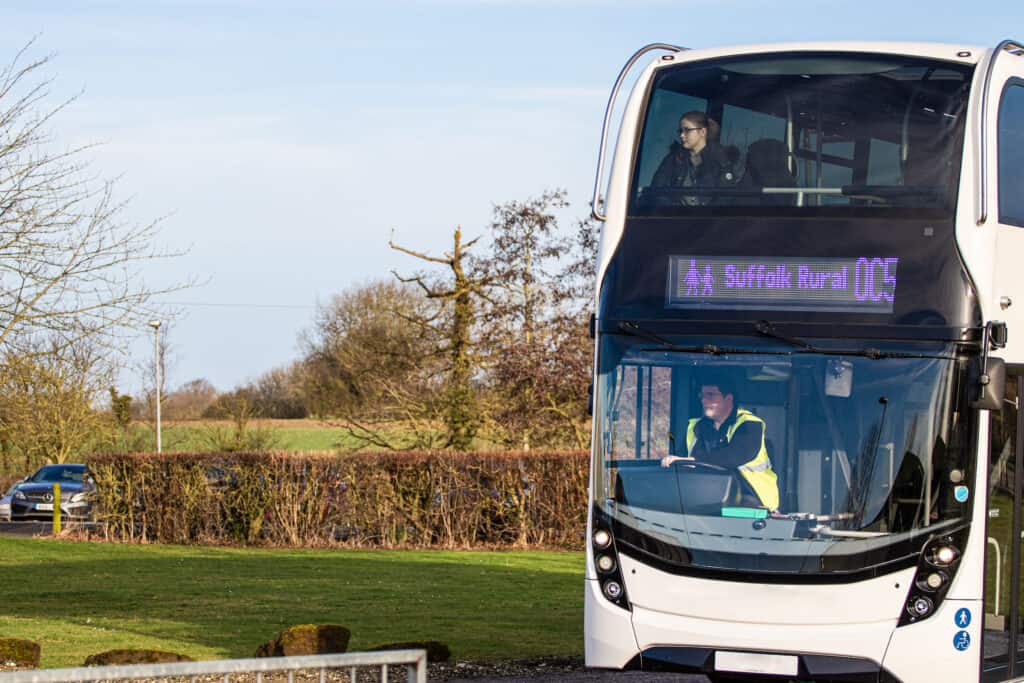 Driving
The College has a large car park for both students and staff.
Please use use the postcode IP6 9NE to access this car park.
Applying for a bus pass
If you are paying for a bus pass or applying for a bursary to see if you are eligible for help to fund a bus pass (and you have not done so already) please make sure you also fill in an application form and email this directly to bursary@suffolk.ac.uk.
There are certain routes that run to rural* where by you can purchase a bus pass, or if your bursary is accepted then this might be covered depending on your circumstances. You will need to apply for a bus pass at the same time as applying for a bursary or let us know before your bursary is accepted.
You will need to fill in an application form if you live along the relevant route and wish to use this service. The form will ask you for details including your name and address, route number, pick up and drop off points and whether you are wanting to pay termly or for the whole academic year. You will also need to advise if you are receiving benefits and applied for a bursary. Once this is complete you will need to email this to bursary@suffolk.ac.uk or if you have a hard copy you can drop it off at the Finance Department when you are next at college.
If you are planning on using this service for one day a week maximum you will need to speak to student support where you can purchase a day bus ticket in advance for £10 per return day trip which works out cheaper over the course of the year.
If you have to pay for your bus pass this can be done on the online shop only via the link above
*Bus routes run from Leiston, Felixstowe, Harwich, Clacton, Colchester and Sudbury to Suffolk Rural.
Frequently Asked Questions
Please ensure you apply for your travel pass in good time – contact the appropriate council directly for further information on their specific timescales. You do not need to wait until your course offer is confirmed or your bursary application has been processed (if applicable).
There is a College Bursary Fund available which can be applied for. If eligible, the bursary may be able to offer help towards travel costs. Please be aware that no bursary payments are made prior to students commencing their course, therefore any payments due before September will need to be made up front.
Application forms for a bus pass are for routes to Suffolk Rural Only. There are other bus routes available to the other campuses that you pay as you board.
If you fill in the application form you will need to email this to bursary@suffolk.ac.uk and state your name and student number so we can match this to your records.
It is £660 for an annual pass (saving £15) 
Or you can pay per term and this costs £225 
No, you only need to apply once for the academic year, when you first sign up.
For students with SEND who may be unable to travel by bus, please contact your local County Council for further information about specialist transport for post-16 education.
Students can choose to bring their own vehicles on site. There is plenty of parking available and all car parks are free. Students will need to register their vehicle details at the point of enrolment and collect a parking permit from your academic team. This must be displayed at all times when on site.
If you are on low income you can apply for a bursary, if you are approved you might be entitled to help with a bus pass.
*Please make a note on your bus application form saying you are applying for a bursary, so we are aware of this.
**Please note, if you are planning on applying in hope to receive help with a bus pass, then please do this as soon as possible as we are assessing bursaries in date order and there may be a short delay in this process.
Yes, you will receive an email about a month before the end of the term to remind you to pay. This will allow us time to process the pass and have ready for collection. Collections are from Student Support or on occasion we post out before the start of the next term. An email will be sent out when collection is ready. Please make sure your email address on your application form is correct as we will use this information to contact you.
Financial Support
The College offers bursary schemes to enrolled students which offers assistance with kits, travel to College, uniform, college trips and other course materials.