Bosses celebrate news by announcing new investment
The equine team at Suffolk Rural are jumping for joy after gaining national recognition from the British Horse Society (BHS).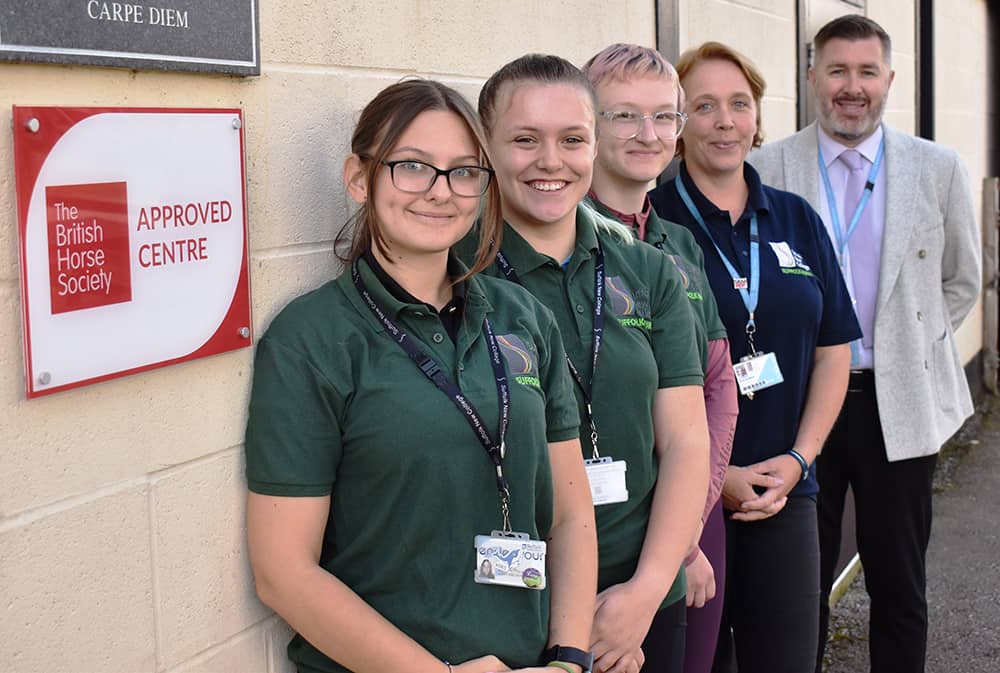 After an inspection of the quality of staff, facilities and courses earlier this year, members of the department who oversee all horse related activities at the college were delighted to have passed the accreditation process with flying colours.
The centre was judged in eight categories and got top marks (or a highly commended grade) in four areas – horse care, client experience, working practice and livery facilities.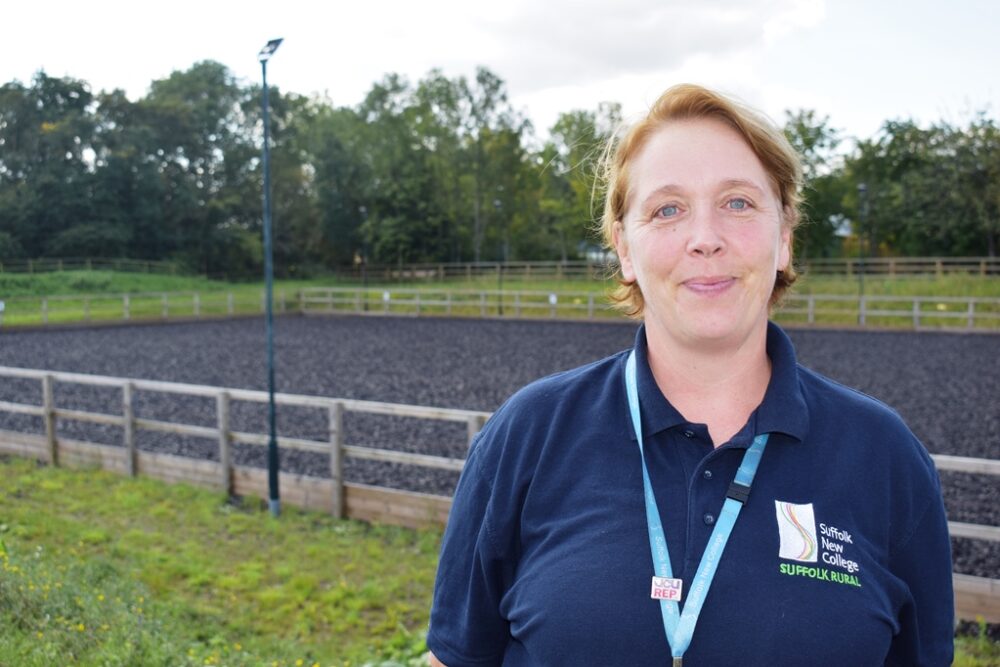 Anne Hardwick is an equine tutor at the Suffolk New College Suffolk Rural campus. Anne said: "The BHS is the biggest education and welfare charitable organisation for the horse industry in the UK so to get their approval means a great deal. It's recognition of our excellent standards of horse care, experience, expertise and facilities.
"We were well prepared and confident but it's still amazing news. We feel happy and validated. It's an instantly recognisable badge of approval."
"It also shows our courses are taught by experts and it will help us expand our offer of commercial activities. We are already holding British Dressage affiliated events, national Schools Equestrian Association (NSEA) shows and, lots of local riding and pony clubs use our facilities. We hope this news will mean many others will want to come and work with us.
"Our message to the local equestrian community is that we have a dedicated team who have extensive enthusiasm and experience. We have excellent facilities so come and work or study with us. You will be in good hands."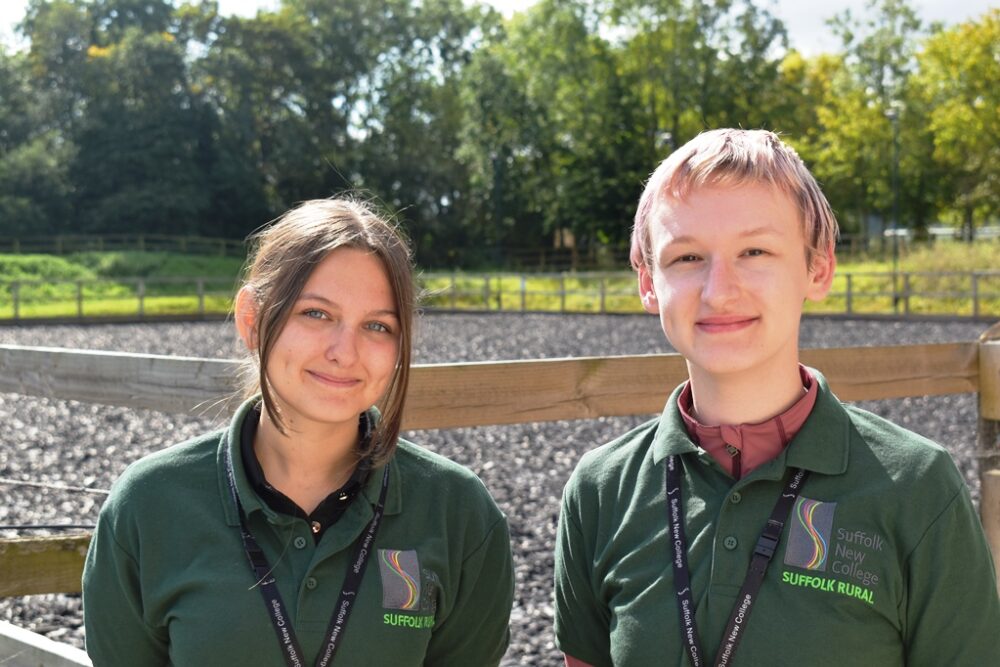 Vee Kowalczyk, 19, lives in Ipswich. The level three equine learner said: "I started out in agriculture working on a farm and they had three horses there. When working with them I realised that the equine world was for me. This is a passion I want to pursue. Ideally I'd like to become a riding instructor and I believe I can do this by coming here. It's a really good course. In terms of the BHS award, it's good news. It adds to the excellent reputation of the college. It makes it more valued and trusted."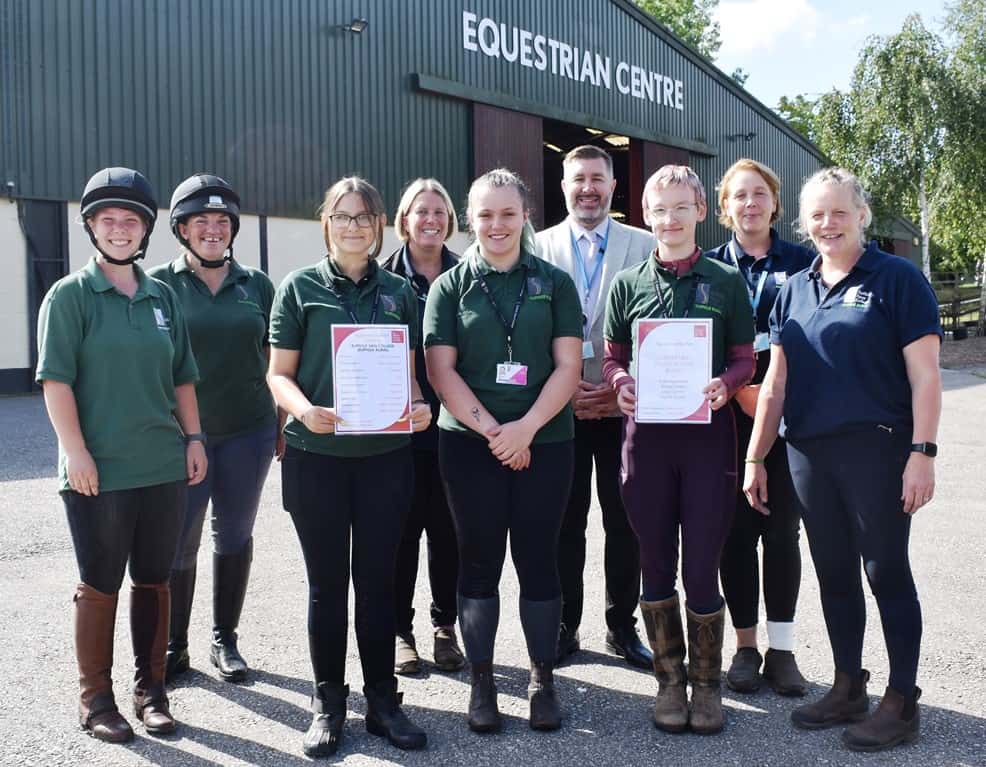 Sarah Sadler, 17, from Ipswich is also on a level three equine learner. Sarah said: "I enjoy everything about the course. The people, the horses, the facilities – everyone is super kind. I'm doing something I love and everyone shares your interest here. In terms of the BHS award, it's nice to hear that we got this. It's proof that the college is really good."
In October, the college will be investing around £80,000 in the complete resurfacing of the outdoor arena.
The centre was initially opened in April 2006 by Princess Anne.