Every year, Farmer Christmas from Suffolk Rural (formerly Otley College) fires up his tractor and meets youngsters from Otley and Witnesham primary schools, handing our presents and bringing festive cheer.
Sadly because of Covid, the last two visits have been postponed.
Despite this, Farmer Christmas was able to send to heartfelt video messages to the schools, wishing festive goodwill to all of the students and staff.
This year however, Farmer Christmas (aka agricultural lecturer John Attridge) was able to get back on his tractor to finally see everyone in person.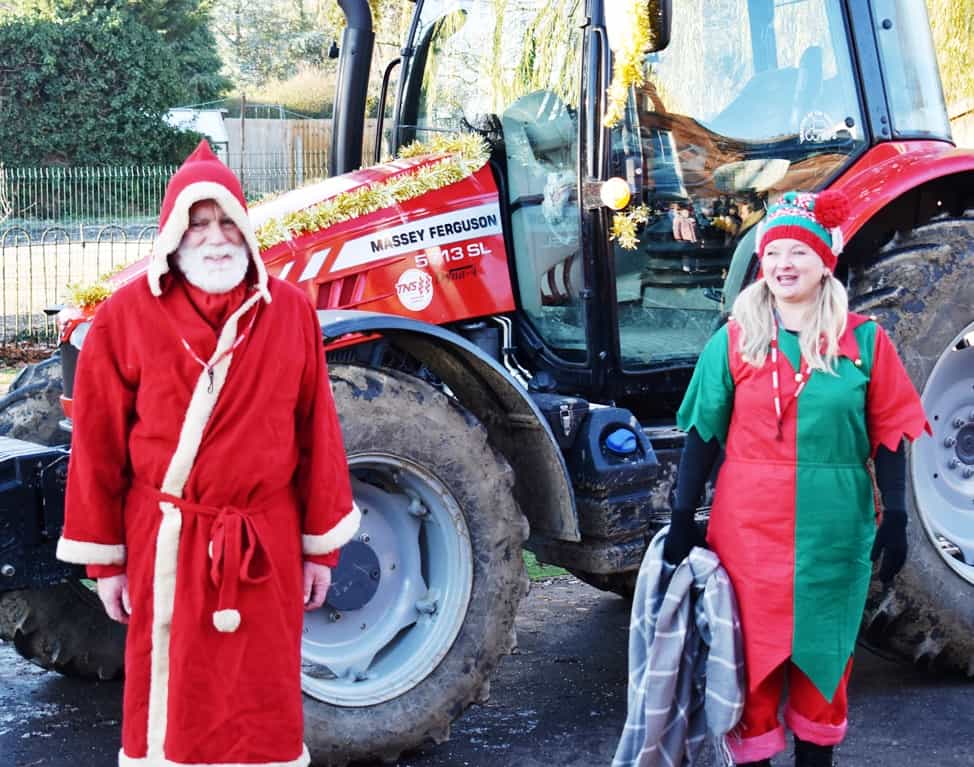 Mr Attridge was joined by naughty elf helper, Penny Rudland, who assisted him on his visits.
On continuing the connection that dates back around a decade, Mr Attridge, said; "We always look forward to visiting the schools so it was great to finally say hello to everyone. These youngsters are potentially are students of tomorrow, and in terms of farming, we are always looking for new generations coming through, so it's great to be able to make a connection like this.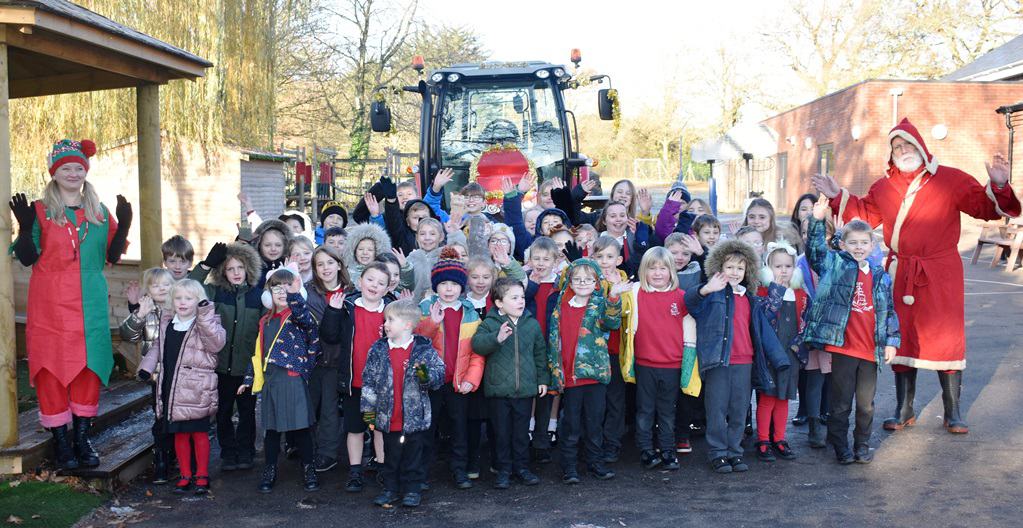 We arrived on a tractor, said hello to the children and handed out small gifts. Working with the community like this is a massive part of what we do at Suffolk Rural and it's always a pleasure to be involved in this event."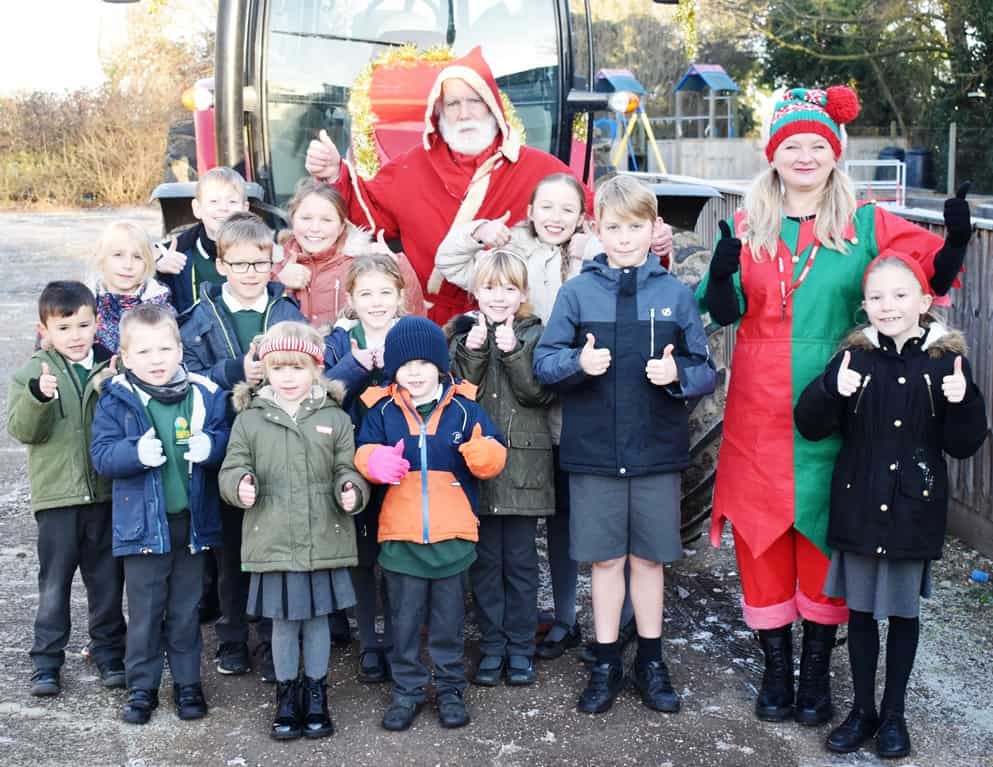 Hannah Rigby is the headteacher of Otley and Witnesham. Michaela said: "We have a long established link with the college and long may this continue. The children loved seeing Farmer Christmas and his elf helper. The visit was a lot of fun. We hope to visit Suffolk Rural in the spring where we have been invited to have a look around the farm."