Ahmad Naseri, 19, from Ipswich has been studying at Suffolk New College since 2021.
Ahmad said: "I've been now studying here for two years. Before I came to the UK, I had a little bit of knowledge of English – a few words and the alphabet – so I've learned all my English in the last two years.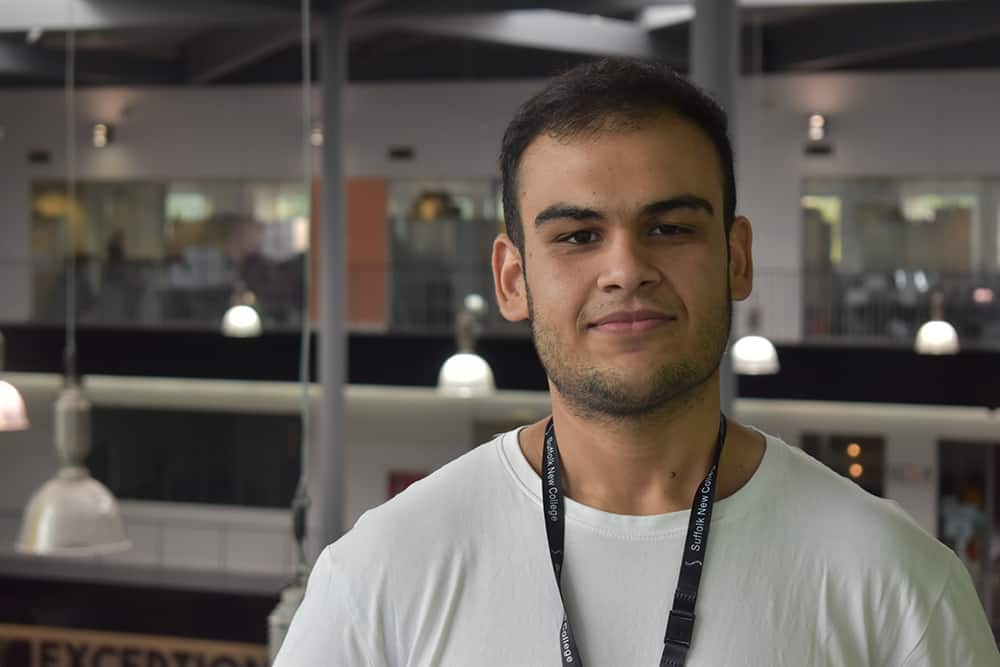 "I have now passed GCSEs in English and maths (getting a grade four in both). I was excited when I found out the news and now I'm going to do an access course in applied science at Suffolk New College and eventually become a pharmacist. I used to work in a pharmacy as a child (back in Afghanistan) so that is where the interest started.
"In terms of my time at Suffolk New College, the teachers are nice and kind, they give the right instructions and keep you on track. My sister is also always encouraging me."
After his access course, Ahmad hopes to go to the University of East Anglia in Norwich to study on a pharmacy degree.