He says 'we are all born to shine bright'
A Suffolk teenager has launched a disability awareness campaign.
Jake Lazell, 19 from Sudbury has created an online following using the mantra 'we are all born to shine bright'.
The Suffolk New College level one information communication and technology student has set up his own website (understandingaboutdisabilities.co.uk) where he sells merchandise including t-shirts, mousemats and pens.
He has over 2000 TikTok followers and has a growing social media presence on Facebook, Instagram and Twitter that has seen him rack up thousands of views for his nightly discussions.
Next up, Jake is planning on going into schools, colleges and universities to talk about his campaign and explain to people of all ages 'that we are all unique and should be celebrated'.
He is also working on a radio programme with the BBC that will air later this year.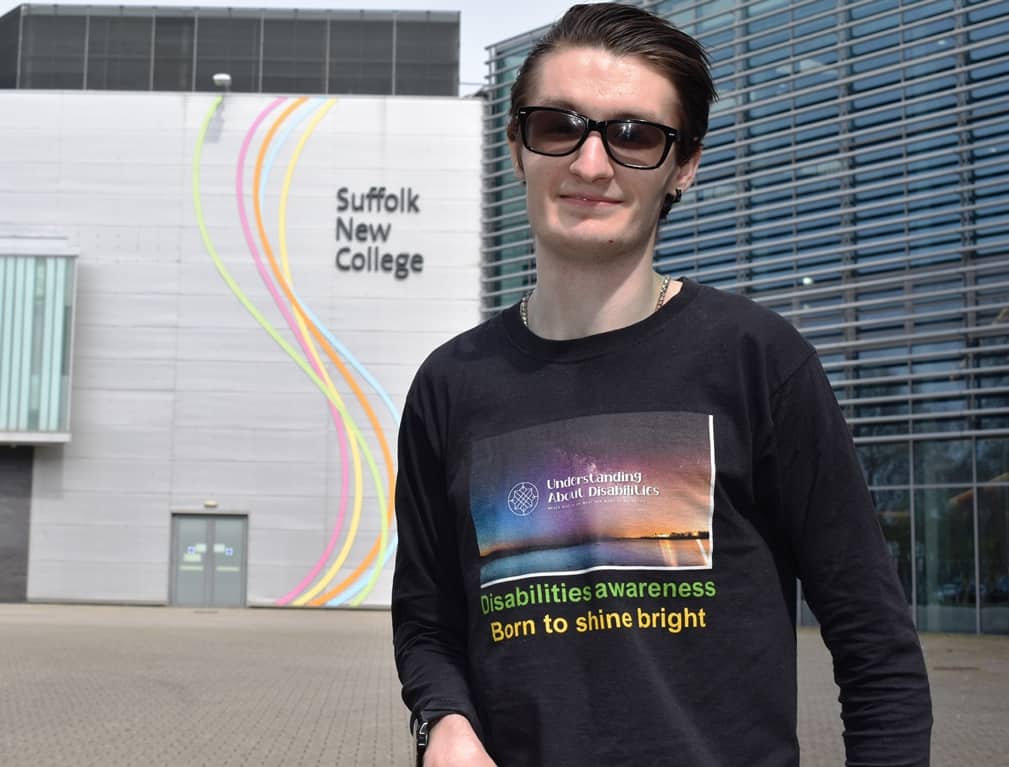 Jake said: "I've got asthma, had a stroke when I was young, have cerebral palsy on my right side and suspected autism. But I have a love for life and I want to create great awareness and understanding of disabilities.
"I have a lot of passion for this subject and I'm determined to make positive change. I've had good and bad experiences growing up and it's been the culmination of everything that has happened to me that made me want to create this campaign.
"I've got followers all over the world – particularly in America, Australia and Canada – and my end game is to take this as far as I can, give more knowledge to others about living with disabilities and bring down barriers. I want to take this to parliament and create an ongoing discussion. I'm happy to work with anyone and come and talk to them about my mission either online or in person.
Jake – who believes he has been turned down for jobs because of his disabilities – said: "My overall message is that people shouldn't judge someone because of their disability – they should focus on what is inside as every person is incredible in their own way."
On his experience at Suffolk New College, Jake added: "The College has been incredible."
Head of Marketing at the College, Craig Shimmon, said; "We will do all we can to help Jake spread the word in relation to this fantastic campaign."